Story Telling Challenge


Spring 2022
The challenge is closed and the winners have been selected.
People's Choice voting is now open!
People have told stories for thousands of years. Cave dwellers 30,000 years ago painted scenes on their walls depicting everyday life and the animals they shared their world with. They had no language or writing so they used images to tell these stories.
The ancient Greeks used oral story telling for thousands of years. They are the first known civilisation to develop writing and tell stories this way. Often written as poems, the stories grew into epics which were passed along in the oral tradition. The first printed story was the epic poem of Gilgamesh written in 700BC by a Sumerian king.
When the printing press was invented in 1436, it helped to disseminate knowledge and stories far and wide. Greek myths and legends, the Bible and literary greats like Shakespeare all contributed to early story telling. Fairy tales originated in France and were often passed down through generations in the oral tradition. They were written down in the 17th century and designed to teach children basic life lessons.
Telling stories has been used throughout human history to teach, to persuade, to inform, to control, to entertain and to frighten. What will your story be?
The categories are:
Beginner
Intermediate
Advanced
Each category will have a winner and Certificate of Merit will also be awarded. There will also be a People's Choice Award.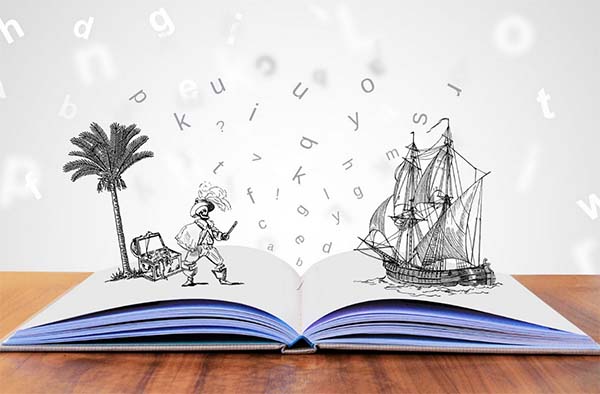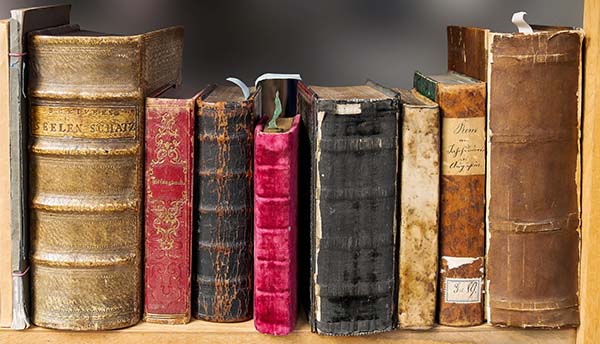 All winners get a digital certificate to use on their website and social media channels.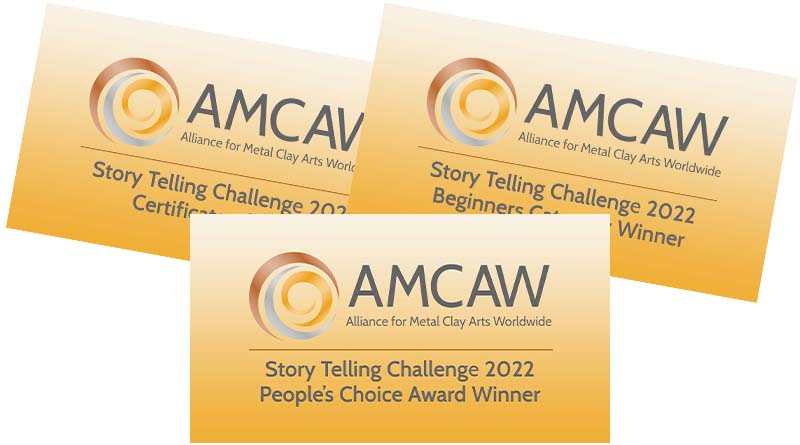 People's Choice Award
The People's Choice Award is a public vote on all pieces that are awarded a Certificate of Merit. The piece with the most votes wins. This vote takes place after the category winners are chosen.
Jury's comments
Artists tell us how affirming and inspiring the jury comments are, and how wonderful it is to receive feedback directly from some of the world's top artists. After the People's Choice winner is announced you'll be able to log in to Artcall to view the jurors' comments about the piece you submitted, these comments are private to you and not seen by anyone else.
Whatever skill level you believe you are, creating a piece for a challenge will boost your confidence as an artist.  Plus – you'll enjoy the inspiring private feedback you'll get from the great artists of our jury!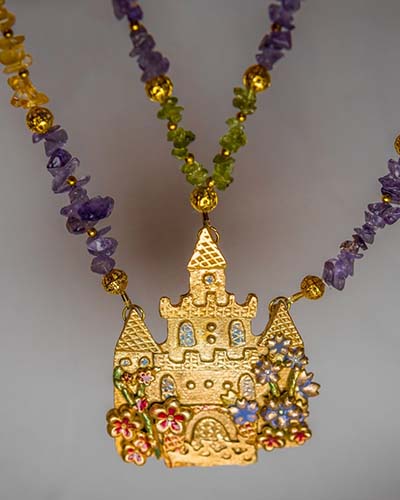 WINNER Beginner
Anca Crahmaliuc – Romania
Sleeping Beauty Castle – Pendant
Juror comments:

This design is so fun and playful. The theme is well carried out and draws the viewer in. I want to visit this garden! Consider including loops in your metal clay design, so your stringing material can be connected in a more secure manner. When using jumprings, be sure they are closed properly. This ensure a more secure closure, less snagging on the wearer/clothing, and a more professional finish.
The minute I saw this I could hear "Once upon a time" in my head. combined with the colorful stones and colored resin this piece is very whimsical and joyful. I would have liked to see the back of the piece to be able to judge the workmanship, however this appears very good for a beginner entry. It definitely fulfills the "story telling" theme.
I like the consistent attention to detail that you have incorporated. The second photo is very confusing, is it an additional piece? the back? Where did the chain go? It shows the story, but its a struggle to make sense of the piece as a whole.
Photo credit: Radu Calin Crahmaliuc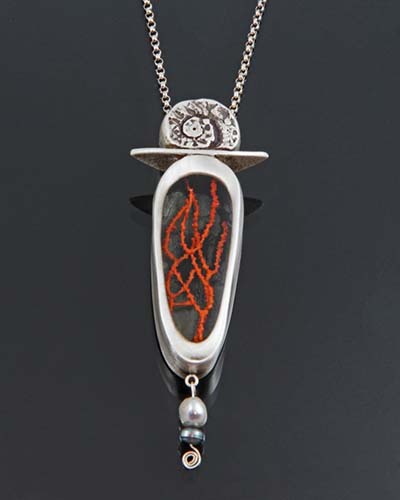 WINNER Intermediate
Laura Roehl – USA
Love Deeper Than the Ocean – Pendant
Juror comments:
Exquisite design and execution. Very original use of coral and resin to create a visually striking piece. Finish work spot on. The inscription combined with the design tells a definite story.
A beautiful story and nice integrated use of PMC techniques. Quiet and clear in design. Nice work!
This piece clearly tells the connection to a person of significance. The pendant is very nicely made with a clean cohesive look. Thank you for showing the back, without it, the story wouldn't be clear. The curled up silver wire holding the pearls is problematic. It looks like it could easily get caught on something, and unwind. The whimsical nature of it doesn't quite match the strong, solid permanence of the pendant. I very much like that the coral is being protected.
Photo credit: Artist's Own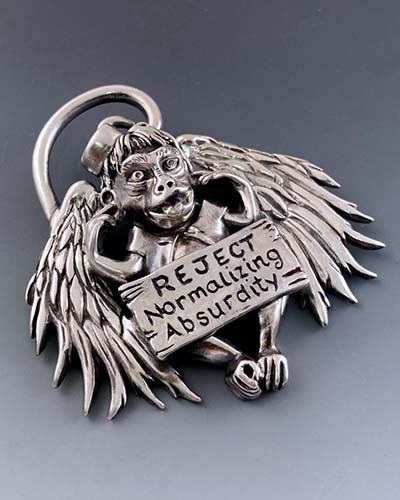 WINNER Advanced
Holly Gage, USA
Juror comments:
Outstanding sculpting and silver refinement! And most definitely tells a story! I was drawn in. Really good photography. Would have liked to see the back.
The details, the finishing and the polish are all on point. well done!
This piece demonstrates considerable skill and attention to detail. The message is a significant statement. I would have very much liked a photo of the back of the piece.
Photo credit: Artist's Own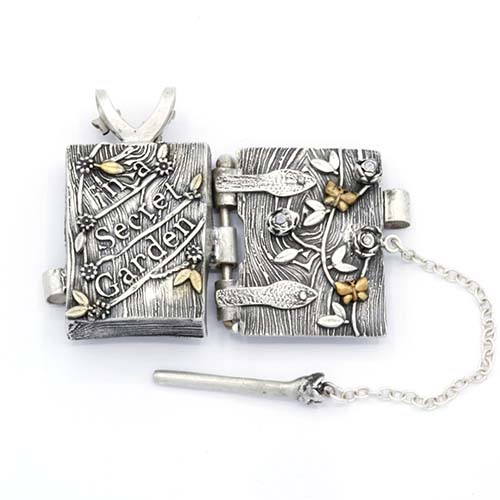 In a Secret Garden
Lisa Johnson – UK
Juror comments:
Very good story telling. The lush garden invites you in to explore. Good use of gold accents. A bit visually overwhelming. there is nowhere for the eye to rest. Perhaps having the lettering on the inside cover on smooth background instead of textured. Overall great job!
The texture – embossing and de-bossing, layers, construction and refined work sing in this design.
This is a sweet book locket with lots of detail and many components. I would like the hinge connection on the middle knuckle to be a little cleaner. The story being told is evident by the carefully done lettering. I would like to see the back panel completed a little more simply, to give a bit of relief from the very busy front and middle.
Photo credit: Artist's own
[IT_EPOLL id="24085"][/IT_EPOLL]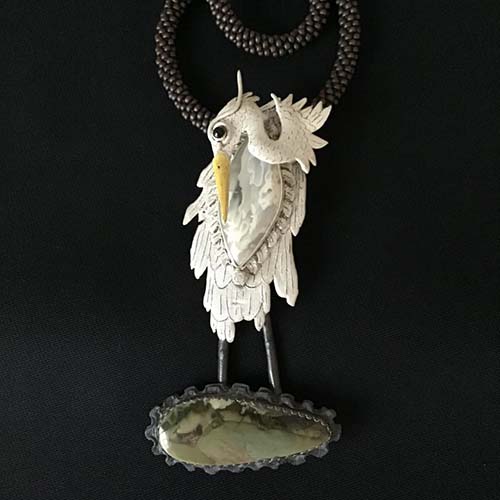 Ellen Jean Cole, USA
Intermediate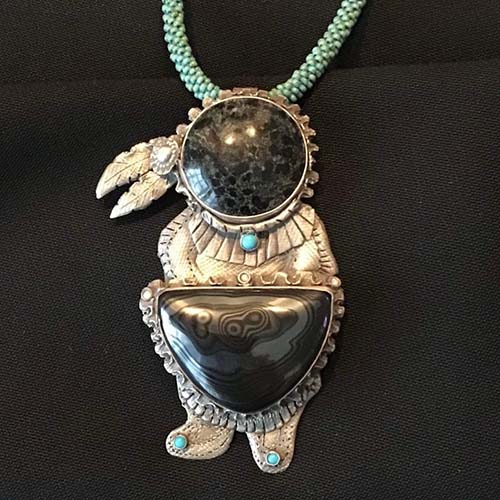 Ellen Jean Cole, USA
Intermediate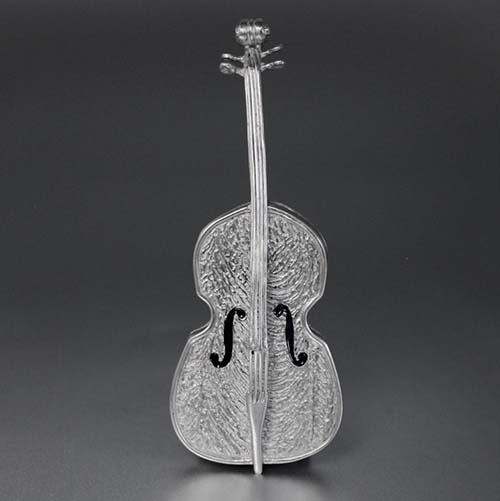 Marianne Donohoe, UK
Advanced
Pam Feindel, Canada
Intermediate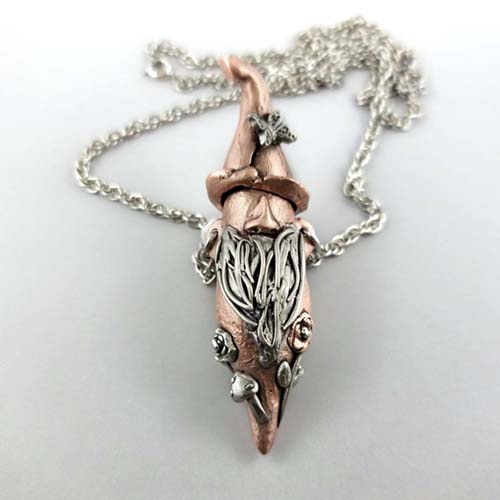 Pam Feindel, Canada
Intermediate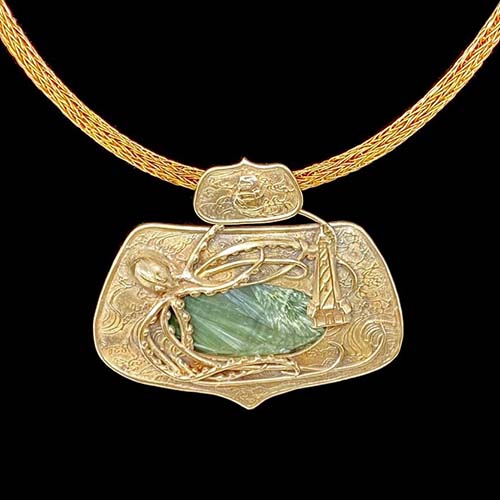 Karen Hedden, USA
Intermediate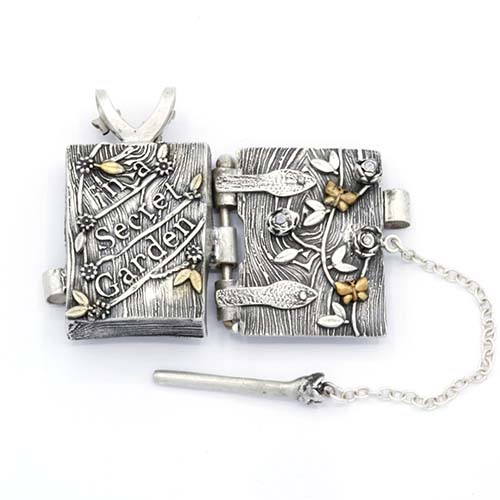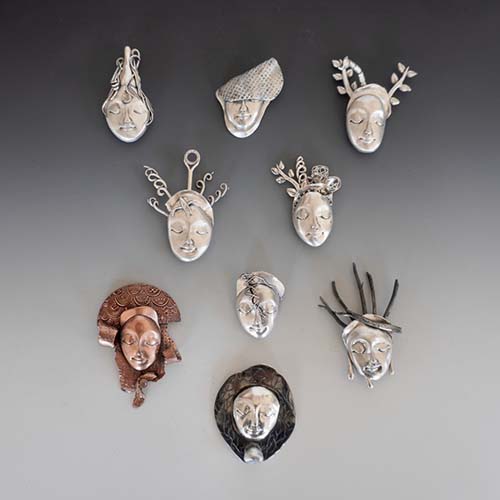 Stephanie Zier, USA
Advanced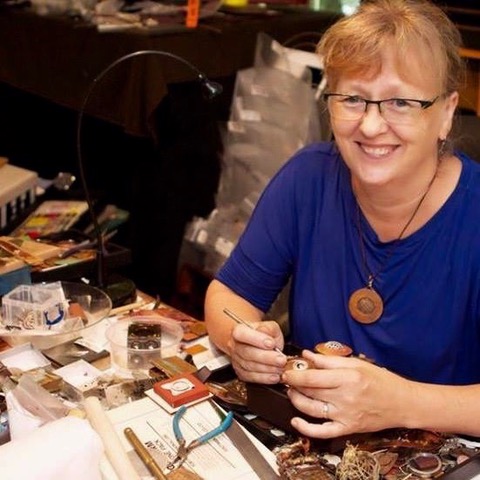 Patrice Baker
Patrice is a collector and maker of wearable art. Her work is detailed and complex, and she favours reversible, layered pendants. 
Read more about Patrice here…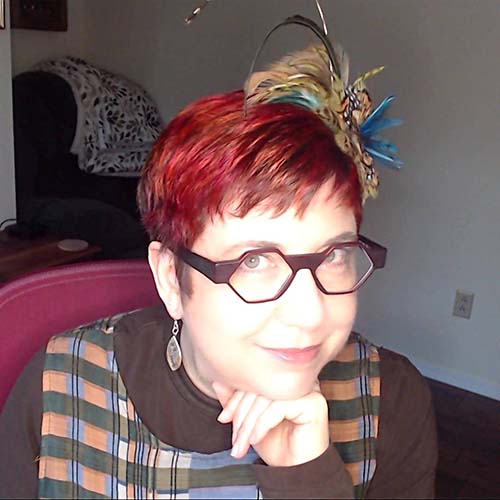 Pam East
Art Clay Master instructor Pam East is an internationally known artist, writer and teacher.
Read more about Pam here…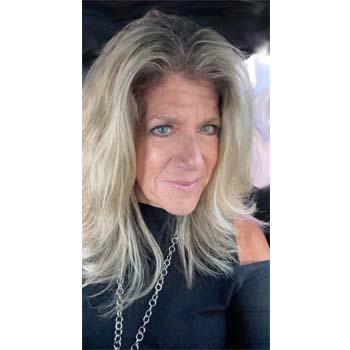 Tamara Honaman
Tamara teaches, demonstrates and speaks about jewelry making nationally and internationally.
Read more about Tamara here…
Artist Information
Please read the rules below carefully before creating your piece; we've also provided guidelines to help you select your category and prepare your entry.
Entries will be judged on the following criteria:
Design innovation and originality
Successful incorporation of materials
Quality of workmanship
Cost
There is no cost to enter the 2022 Story Telling Challenge, you simply need to be a current member of AMCAW. All submissions will be checked against our member database before entry into the Challenge. Click here for more information about membership.
Key Dates
March 1, 2022 – Submission for entries opens
April 4, 2022 – Submission closes for all entries
April 25, 2022 – Winners of the skill level categories announced
April 26, 2022 – General public voting opens for the People's Choice award
May 31, 2022 – Voting closes for the People's Choice award
June 6, 2022 – Winner of the People's Choice award announced
How to Enter
Please read the challenge terms and conditions for complete details on eligible submissions.

To enter this challenge you will need to create an account on Artcall. The button below will take you to the site where more details are available. If you have entered a previous challenge your Artcall login details will be the same for this one.
THIS CHALLENGE IS NOW CLOSED.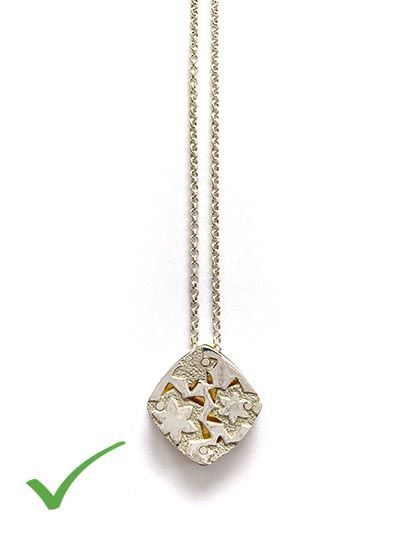 Piece shown clearly on white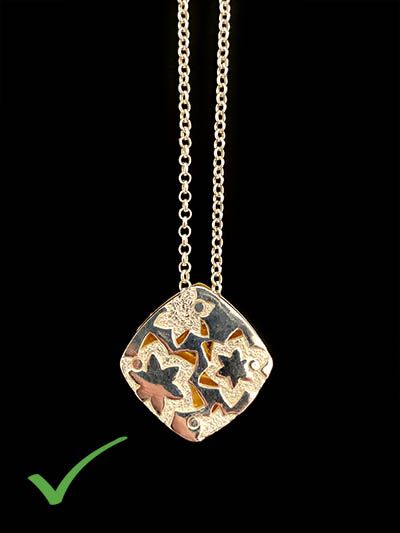 Piece shown clearly on black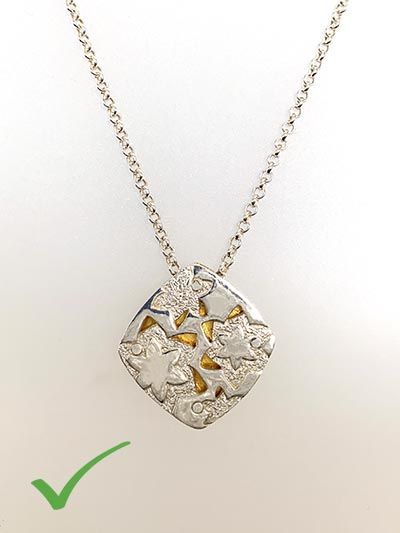 Piece shown clearly on background with slight shadow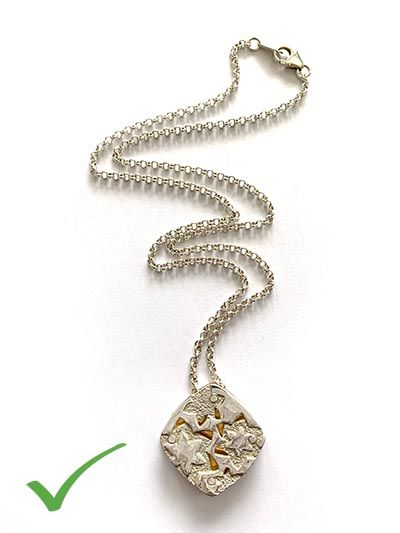 Piece shown clearly with whole chain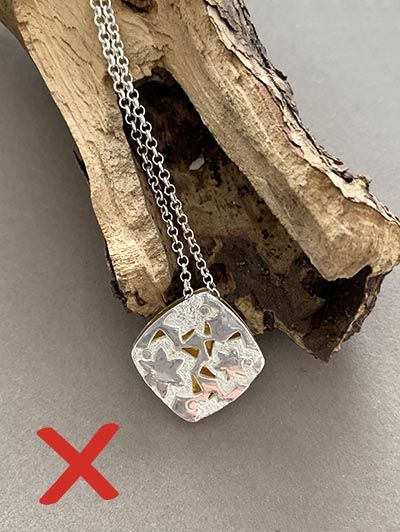 Props detract from the piece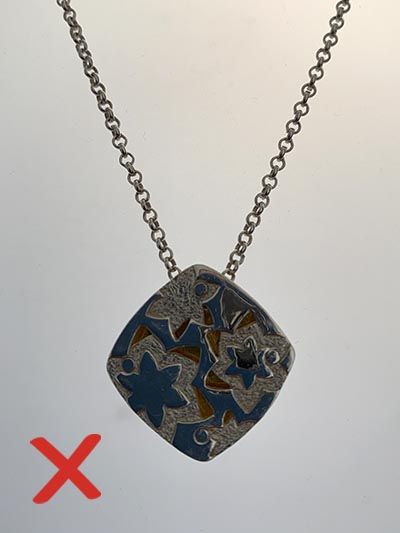 Too dark – piece can not be seen clearly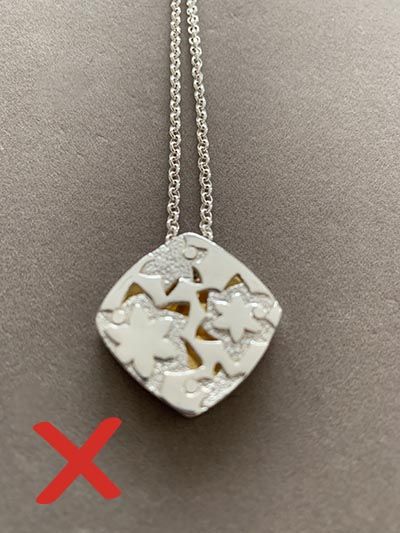 Out of focus – piece is blurry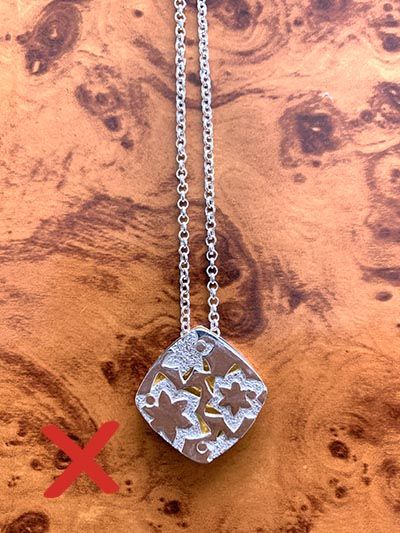 Submission Guidelines
How to Submit your Entry 
Submit one photograph of your piece following the rules for submitting photographs.

 

Fill in the form that accompanies your photograph.

 

Accept the terms and the privacy requirements.

 
Rules on Submitting Photographs 
The only thing the jury will see when they are making their deliberations is the photograph of your submission. It is vitally important that your photograph represents your work in the very best way possible. Here are the rules for submitting your photographs: 
Use a high-quality photograph with a plain, black, graduated or white, smooth, uncluttered background and no additional props (plants, rocks, ring stands, busts etc.)
Do not show jewelry on a model or hold the piece in your hand
Jewelry must be complete and ready to wear. ie. pendant shown on a chain
Details of the piece should be clearly visible in the image
The photograph must be in focus and well lit
Images should be 300-dpi, JPEG format and no larger than 4MB
Only two photographs of the same piece may be entered per person
The second photograph should show detail not seen in the first photograph
Do not list your name, company name or logo or any other information that may identify you in your photograph
Information about your submission 
Each submission must include the following information: 
The category.

 

The name of the piece.

 

What the piece is – necklace, earrings, hair clip, etc.

 

The dimensions of the piece.

 

Type of metal clay used – fine silver, sterling silver, 960/950, bronze, copper etc. Do not include the brand.

 

Other materials used – type of metal, stones, beads, other media etc.

Photographer credit if applicable.
Categories for Entry 
Beginners
Intermediate
Advanced
Entries will be judged on the following criteria:- 
Design innovation and originality.

 

Successful incorporation of materials.

 

Quality of workmanship.

 
Key Dates 
March 1, 2022 – Submission for entries opens
April 4, 2022 – Submission closes for all entries
April 25, 2022 – Winners of the skill level categories announced
April 26, 2022 – General public voting opens for the People's Choice award
May 31, 2022 – Voting closes for the People's Choice award
June 6, 2022 – Winner of the People's Choice award announced
Juror's comments
After June 6, we will enable the juror's comments on Artcall so the individual can view the comments about their entry. This information will only be available to the person who entered the piece by logging into their Artcall account and viewing their submission.
Challenge FAQs and things to clarify
Q:Who can enter, and who can't?
A:Anyone can enter, including AMCAW board members, advisory board, and committee chairmen. You just need to become a member of AMCAW before entering and can join anytime right up to the entry deadline. Membership will be checked on the closing date to ensure the artist is still a current member. Entries for anyone with a lapsed membership will not be accepted.
Q:I can't afford a professional photographer. How can I get a good image of my piece?
A:There are many free online tutorials about taking jewelry photographs; try Googling "taking jewelry photos" to find one. One key thing is lighting; it's not all about the camera you're using. Good images are possible with the newer phones, but you do need to use good lighting to get a clear picture and remember to save the image at the largest possible size.
Q:I can't upload my image, it's telling me the size is wrong. How do I resize my image?
A:There are a number of free image resizing programs online which can help. Try Googling "resize photos" or try one of these free sites: resizeimage.net, pixlr.com, or paint.net. If your computer uses Windows 10, your Paint application is also a good resource. Tip: It's best to upload your photo a few days before the deadline so you can submit another photo if the first one isn't sized correctly or is in the wrong format.
Q: I don't understand the image size requirements. What is 1000px?
A: Px means pixels; your photo should be between 1000 pixels and 4000 pixels in size. Most photo resizing applications allow you to adjust the pixel size, as well as save it in a .jpeg format.
Q: Help! I think I'm a member of AMCAW but none of my emails or passwords are being recognized online.
A: Just send an email to hello@amcaw.org and we will help you.
Q: Can I enter now and join AMCAW later?
A: You must log in using your AMCAW username and password to gain access to the challenge entry portal, so membership is required at the time of entry. In addition, all entries will be verified for membership on the challenge closing date.
Q: I always wait until the last minute! Can I enter on the last day?
A: Yes, but if anything is wrong with your entry, such as the photo, you won't have time to resubmit it. Don't risk it! We know time is always tight for artists, so go ahead and start the entry process with your basic information at your earliest convenience; your info will wait safely in the system until you're ready to upload your photo.
Q: What happens if my piece is rejected for some reason – can I resubmit?
A: Yes.  If anything doesn't meet the guidelines, you will be sent an email saying your entry has not been accepted, giving you details of why (for example, photo isn't clear enough). Make sure the email you use to submit your piece(s) is one you monitor regularly as that is the only way we will contact you. Your piece will not be presented to the jury until you address the issue. You can correct and resubmit the piece but keep in mind that your resubmitted entry must be received by the deadline. You will not be able to change your submission image once the deadline has passed and in that case your piece will not be included in the jury process.
Q: The theme of this challenge is not for me. Will there be other challenges in the future?
A: Yes, we have two challenges a year. We have a number of other opportunities for members of AMCAW to get their work published – raising your profile not just in the metal clay community, but also in the wider metal working world.
Challenge rules
This competition is only open to members of AMCAW. All submissions will be checked against our member database

 

on the date the Challenge closes, April 4, 2022 (midnight Pacific time), before entry into the Challenge. Submissions from non-members or members whose membership has lapsed will not be accepted or acknowledged. 
There are three categories of entry defined by the skill level the maker has in working with metal clay. Members should submit their work in the category they feel most accurately represents their experience with metal clay. The jury reserves the right to reclassify the category of an entry.
Please read the submission and photograph guidelines carefully and ensure you follow them. Submissions which do not follow the guidelines will not be accepted and you will be informed that your entry is not in an acceptable format. You may resubmit the entry using the correct format before the deadline, so it's to your advantage to enter the Challenge early.
Members can submit up to three entries, but each entry must be submitted separately and must follow the submission guidelines.
The Artcall system does not allow you to enter anything after the deadline. This includes anything that is rejected and requires resubmission.
All entries must be the work of the AMCAW member submitting it, and must be a unique and original design.
All entries must use metal clay in part or in full. Mixed media work is acceptable, but the entry should use metal clay as a significant element in the design.
Entries should not have won an award in any other competition prior to January 2022.
Entries can be

 

jewelry or bodily adornment only. 
The jury will be looking for design innovation and originality, successful incorporation of materials and quality of workmanship.
Photographs should be high resolution, between 1,000 and 4,000 pixels, in .jpeg format, and no larger than 4 MB.
The jury will evaluate each photographic entry anonymously – in other words, without knowing the name of the member who submitted it. Do not show your name, company name or logo or any other information that may identify you in your photograph.
When you enter a piece in this challenge, you agree to AMCAW using the image of your piece in publicity, sharing your name and image with our sponsors – who may use it in their publicity – sharing it with other members of AMCAW and the general public. AMCAW reserves the right to use the image on their website, in their advertising and on social media. By entering this challenge, you are agreeing to these conditions.
Winners in all categories are not eligible for the People's Choice Award.
All shipping, import tax, duty and handling charges for prizes sent will be paid by AMCAW. Duty, tax, etc., may need to be paid by the recipient (depending on your local tax and import rules) but AMCAW will reimburse you upon receiving official receipts for payment.
The decision of the jury is final.
Winners will be notified by email.