Join Us for AMCAW's First Worldwide Metal Clay Conference
AMCAW is proud to present biennial metal clay conferences, open to metal clay artists worldwide, with the location currently planned to alternate between the Americas and Europe.
The conferences will include demonstrations, workshops,  a vendor hall where you can see the newest tools and clay products, and lots of opportunities to meet and socialize with other metal clay artists from across the globe. AMCAW members will receive a discounted registration fee.
Our first metal clay conference is well into the planning stages. While the Conference Committee is still working out the details, they have tentatively set the date for the first conference in mid-May, 2021 at a U.S. location to be announced soon.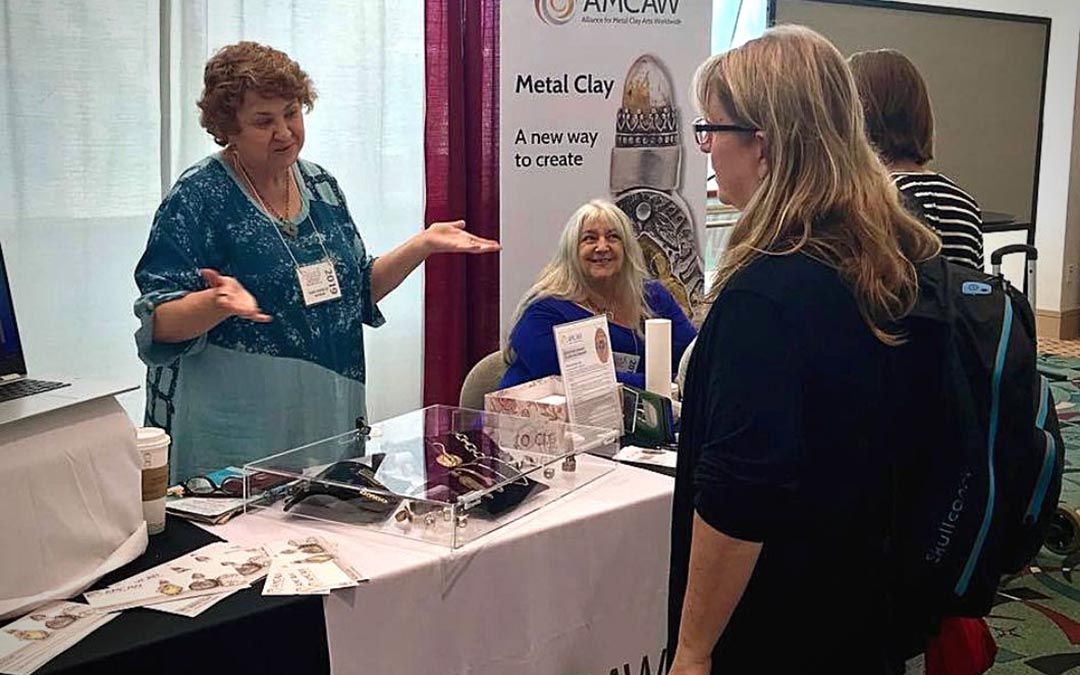 Mark your calendars! We'll share more information about the conference as details become available.