Join our international community of metal clay artists and help shape the future of metal clay!
Your member benefits include access to our members-only content in the learning center, access to the members-only Facebook group, member pricing on AMCAW conferences and publications and a listing in our membership directory, Members also get instant access to the Flash & Fire tutorial collection valued at more than $300 (described below), and the opportunity to show your work to a broader audience in members-only challenges. 
If you join as an instructor, you'll also get a listing in our searchable instructor directory, and you'll be able to list your classes and workshops in our online calendar or anytime class directory. These benefits help connect you and your class offerings with potential students from across town or across the globe.
Members are also invited to join a committee, which gives you the opportunity to work closely with, and get to know, leading metal clay artists from many different countries.
Additional benefits will be added as AMCAW develops new ways to inspire, engage, and support you.
This organization is funded primarily by passionate and dedicated members like you who are commited to seeing AMCAW succeed in service of the metal clay community.
Flash & Fire:  The AMCAW Tutorial Collection
As a sign of appreciation, every new member will receive access to Flash and Fire, The AMCAW Tutorial Collection, valued at more than $300 and containing 15 tutorials generously donated by leading metal clay artists and instructors.  
Want to help us shape the future of metal clay as we launch conferences, create educational resources, build a non-brand-specific certification program, and more?  After you join AMCAW, just let us know which committees interest you. 
Flash & Fire Tutorial Collection Policies
The tutorials included in Flash & Fire: The AMCAW Tutorial Collection are owned by the author/contributors. You may not share, duplicate or distribute this content. You are encouraged to make the pieces detailed in the tutorials for your personal use, but you may not duplicate these pieces for sale. AMCAW is not responsible for the accuracy of the content in these tutorials. AMCAW is not responsible for any harm or injury you may encounter as a result of these tutorials.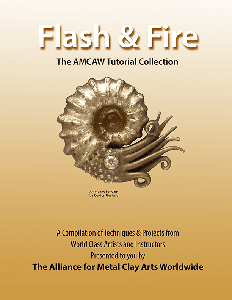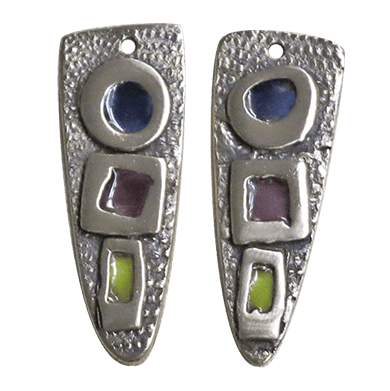 Paula McDowell, Torch Fired enamel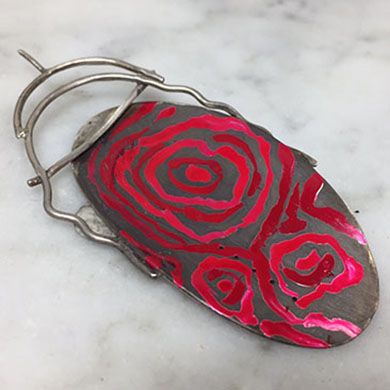 Lora Hart, Ir-RESIST-able patina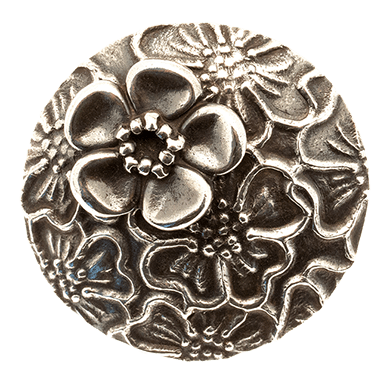 Sian Hamilton, Floral Delight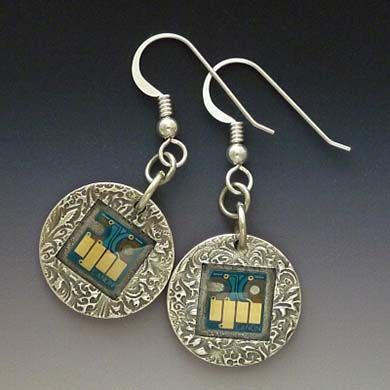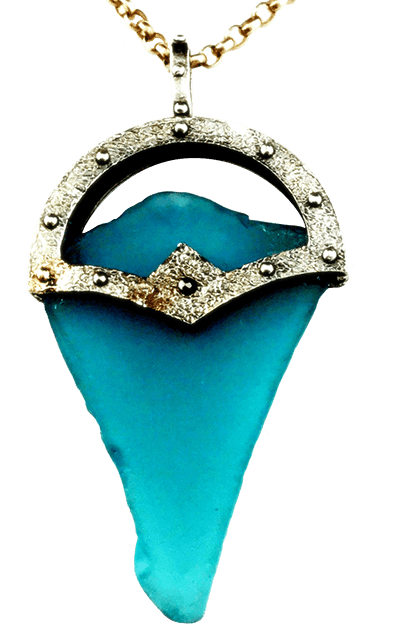 Tracey Spurgin, Tip of the Iceberg
General Membership
$60.00/year
Flash & Fire: The AMCAW Tutorial Collection, a $300 value
Listing in the Members Directory (visible only to other members) with artist bio, image, and link to your website
Access to competitions and challenges
Access to our Virtual Guild
Listing in the Artist Showroom
Access to members-only educational content
Member pricing on AMCAW events and publications
Member pricing on advertising placed in AMCAW channels
Electronic copy of our newsletter
Access to searchable events calendar
Volunteer opportunities to help shape the future of metal clay
More benefits to be added as we grow
Instructor Membership
$95.00/year
All of the general membership benefits
Opportunity to promote your classes and events in our searchable events calendar
Additional listing in the Instructor Directory (visible to the public) with artist bio, artwork images and links to websites, to help you connect with potential students
More benefits to be added as we grow
Guild directory listing
Opportunity to promote guild events in our searchable events calendar
Access to mentorship and other guild support programs
More benefits to be added as we grow