Join our international community of metal clay artists and help shape the future of metal clay!
You'll get instant access to our tutorial collections, now with over 60 tutorials! You'll also gain access to our Virtual Guild events, our members-only challenges with great prizes, be able to submit work for our annual calendar, join our members-only Facebook group, and enjoy member pricing on AMCAW conferences and publications. More benefits are continually being added as AMCAW develops new ways to inspire, engage, and support you.
If you join as an instructor, you'll also get a listing in our searchable instructor directory, and you'll be able to list your classes and workshops in our online calendar or anytime class directory. These benefits help connect you and your class offerings with potential students from across town or across the globe.
Members are also invited to join a committee, which gives you the opportunity to work closely with, and get to know, leading metal clay artists from many different countries. Our volunteers give the experience a five-star rating!
Our organization is funded primarily by passionate and dedicated members like you who are committed to seeing AMCAW succeed in service of the metal clay community.
Our Tutorial Collections are for members only!
Each tutorial has a web page with full illustrated step-by-step instructions and a downloadable pdf.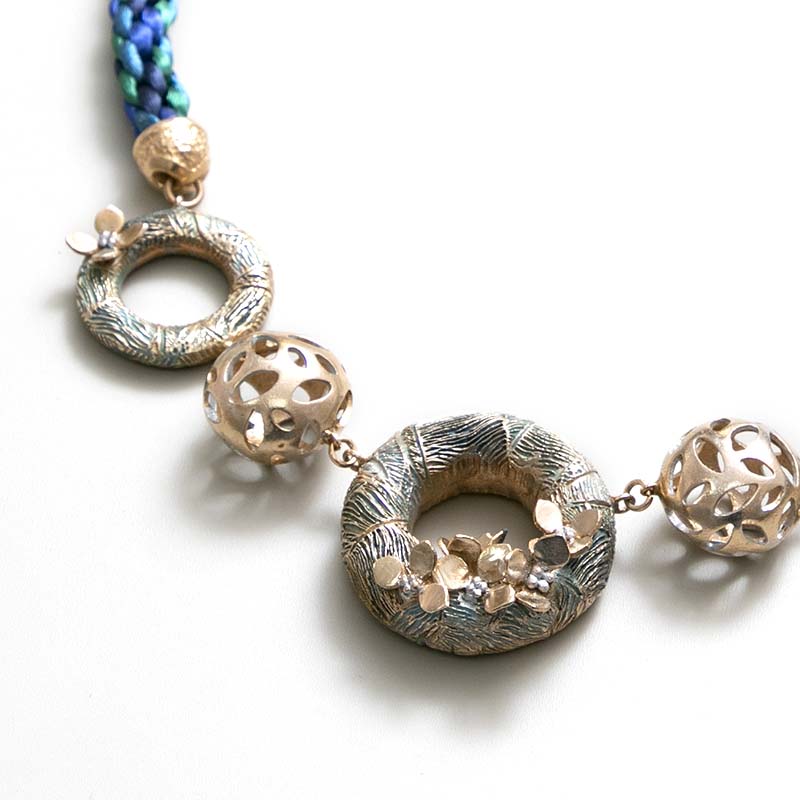 Mixed Media Showcase
Hydrangea Necklace
Irina Vasilieva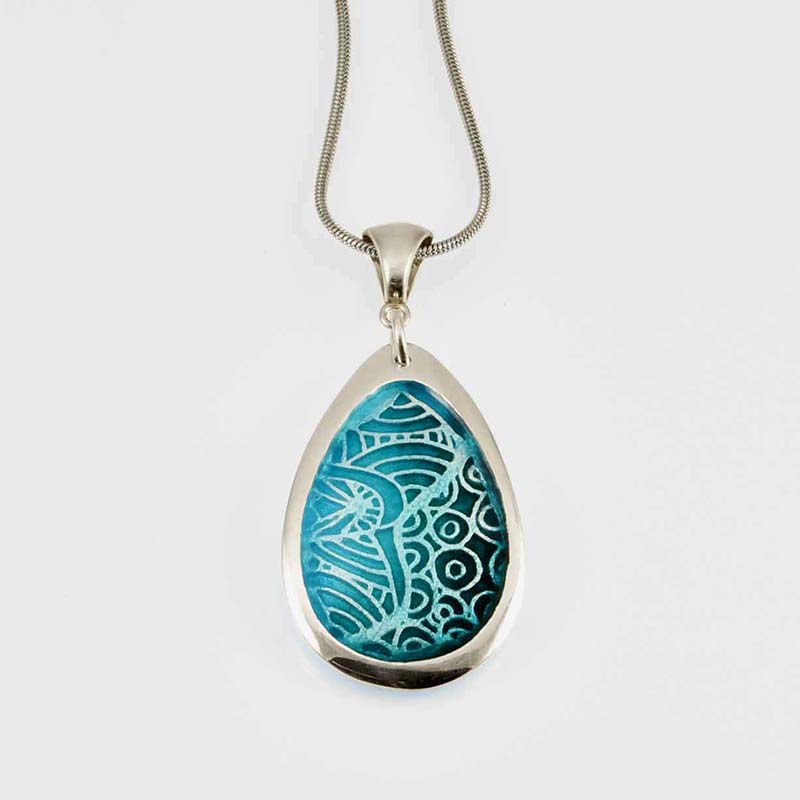 Instructor Showcase
Enameling on Metal Clay
Pam East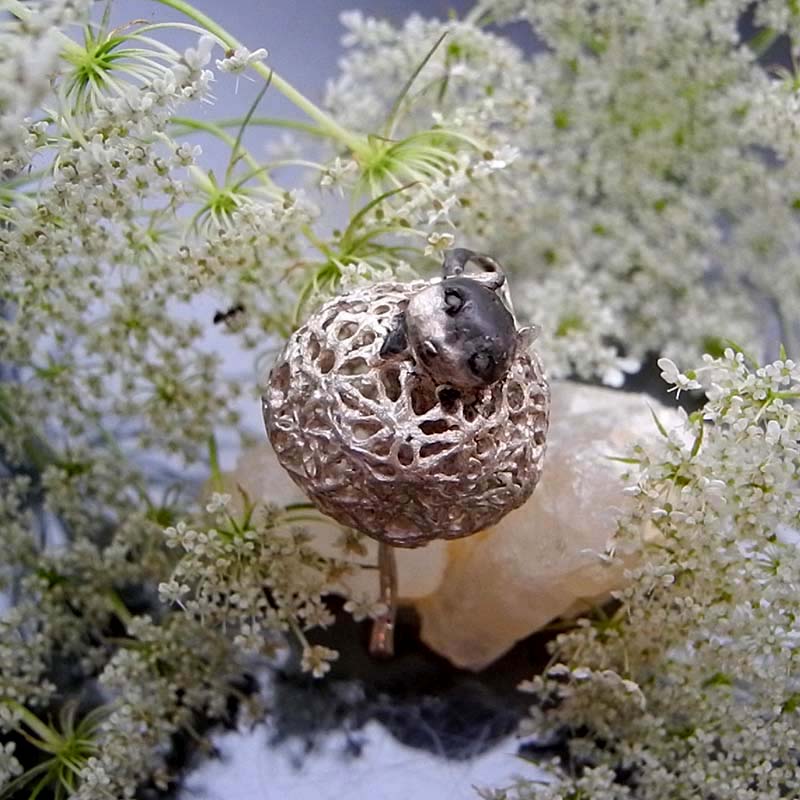 Creatures Collection
Dandelion and a Mouse
Iwona Tamborska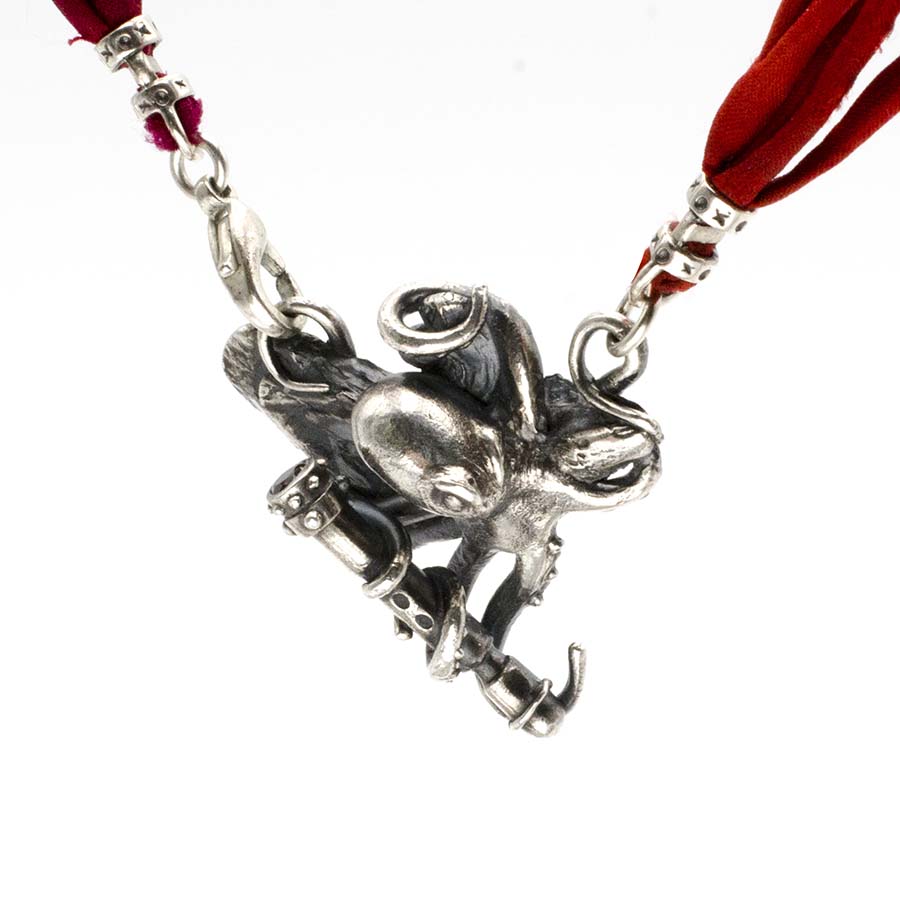 20-Gram Collection
King of the Ocean
Sandra Quell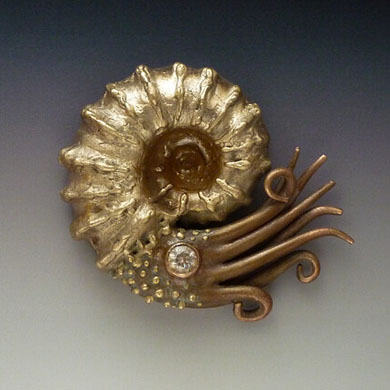 Flash & Fire Collection
Ammonite Pendant
Gordon Uyehara
Boxes and Lockets Collection
Hinges, catches, angles and curves, you'll find them all in this collection – plus so much more.
Mixed Media Collection
Metal clay partners well with so many creative elements! Let your imagination run wild with these terrific combinations.
Creatures & Critters Collection
All manner of creeping, stalking, flying and crawling things are featured in this collection from our wonderful artists. 
Instructor Showcase Collection
We invited our Instructor Members to create a tutorial that features a project that they feel reflects their own style and showcases them as an instructor.
20-Gram Tutorial Collection
15 Unique tutorials created by amazing artists for AMCAW members. Each tutorial has a web page with full step by step instructions, some including bonus videos! 
Flash and Fire: The Inaugural Tutorial Collection
A collection of 15 downloadable pdfs generously donated by leading artists for the launch of AMCAW in 2018.
General Membership
$60.00/year
Access to

 

over 60 tutorials

 

in our

 

tutorial collections, with more being added regularly!
Two

 

artist challenges

 

a year offering the chance to win fabulous prizes including a two hour

 

Expert Consultation with a top metal clay artist of your choice. Winners are displayed in the

 

Challenge Winners Gallery on the AMCAW website forever, and get a digital certificate to display on their website and social media.
Access to our recorded

 

virtual guild

 

meetings featuring top artists on today's hot topics, with invitations to participate live in all upcoming meetings 
Add your jewelry-selling website to the public

 

Artist Showroom

 

to increase your online presence and promote your work 
Access to members-only content in our

 

Learning Center 
Access to the

 

AMCAW Members Facebook Group

 

where members can connect and find out what's going on before anyone else 
A chance to be included in the annual

 

AMCAW Calendar

 

of Exceptional Metal Clay Work 
Member pricing

 

on AMCAW events and publications
Member pricing

 

on advertising placed in AMCAW channels
Electronic copy of our

 

newsletter
Access to searchable

 

events calendar
Volunteer opportunities

 

to help shape the future of metal clay
More benefits to be added as we grow!
Instructor Membership
$95.00/year
All of the general membership benefits
Opportunity to promote your classes and events in our searchable events calendar
A listing in the Instructor Directory (visible to the public) with artist bio, artwork images and links to websites, to help you connect with potential students
More benefits to be added as we grow
Guild directory listing
Opportunity to promote guild events in our searchable events calendar
Access to mentorship and other guild support programs
More benefits to be added as we grow