AMCAW Tutorial Collections
An Exclusive Benefit for AMCAW Members
As tutorials are a great way to learn a new technique and advance your metal clay skills, AMCAW has offered free tutorials to our members from our inception. We now offer two full tutorial collections, and will continue to add new tutorials regularly. All are free with your AMCAW membership.
The Flash & Fire Tutorial Collection is the set of tutorials donated by well-known artists to AMCAW in its first year. These fifteen tutorials range from beginner to advanced skill levels, covering such diverse topics as making custom prong settings to enameling and firing base metal clay.
The 20-Gram Tutorial Collection features tutorials for projects which use only 20 grams of silver clay, and all are torch-fireable. In addition to downloadable step-by-step PDFs, these tutorials are also available online, some of which have videos illustrating many steps. 
AMCAW wishes to thank all the generous artists who donated these terrific tutorials to help artists everywhere become inspired, learn, and explore the possibilities of metal clay!
20-Gram Collection
You're invited to view videos of the contributing artists below as they share their project, why they chose it, and what you can expect to learn from their tutorial. Click on the tutorial name or artist name to go to the tutorial page or click on the 20-Gram Tutorial Collection button to view the whole collection together and download pdfs (you will need to log in to access the tutorial/collection pages).
New to the collection!
Clément Marquaire's Lotus Blossom Pendant
Lotus Blossom Pendant
Clément Marquaire
Reversible Heart Pendant
Cindy Silas
Piecing It All Together
Lyle Rayfield
Double Pendant
Paola Mattioli
Fired, Fused and Fun
Stephanie Chavez
Cocktail Ring
Tracey Spurgin
Sparkling Garden Screw Top Box
Julia Rai
Rosedrop Pendant
Vickie Hallmark
King of the Ocean
Sandra Quell
Metal Clay Catch of the Day
Karen Trexler
A Deceptively Simple Design
Helga van Leipsig
What If You Fly?
Annemarie Klappe
Circle of Stories
Anna Campbell
My Little Book of Runes
Ana Townsend
Honey Bee Pendant
Alex Kraft
Windows Pendant and Earring Set
Liz Sabol
Byzantine Style Dangling Earrings
Meropi Toumbas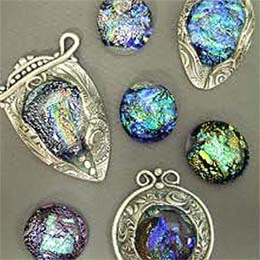 Fused Dichroic Glass Cabochons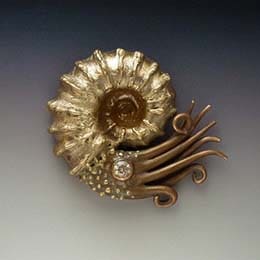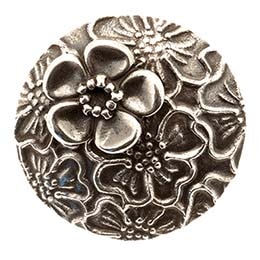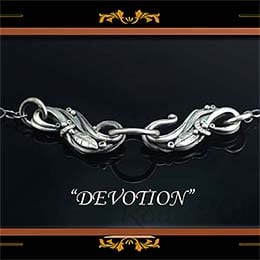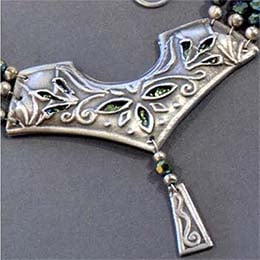 Scratchfoam and Dichroic Glass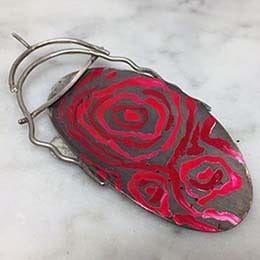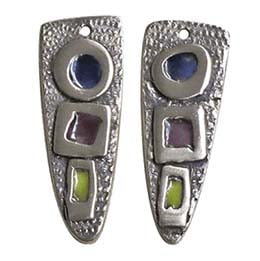 Enamel on Base Metal Clay