This page has downloadable pdfs, click on the image of the pdf you want to view and download.
These are for your personal use and are for information only.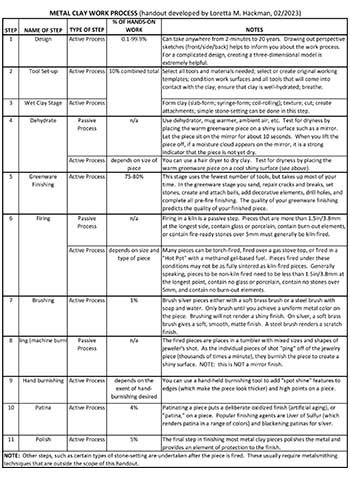 Work Process for Metal Clay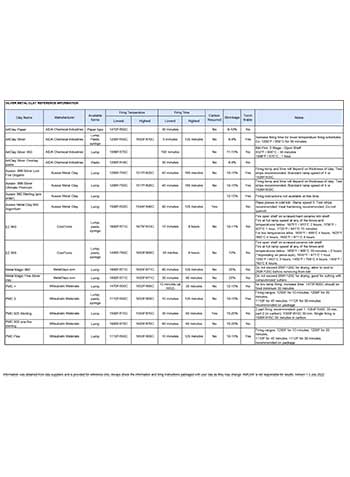 Metal Clay Reference Information
Please Note: The information contained in these pdfs should be used as guidance only. There are many ways to work with the different brands of metal clay and you should do your own testing when working with and firing metal clay.