Exceptional Work in Metal Clay 2021 Calendar
Sales are now closed for the 2021 calendar

This calendar features a curated collection of 19 of the finest pieces created in metal clay by members of the Alliance for Metal Clay Arts Worldwide (AMCAW). Every page is a celebration of the versatility of this material and the artistry of the community.
All 2021 calendars have been shipped. Please contact us if you ordered but did not receive your calendar.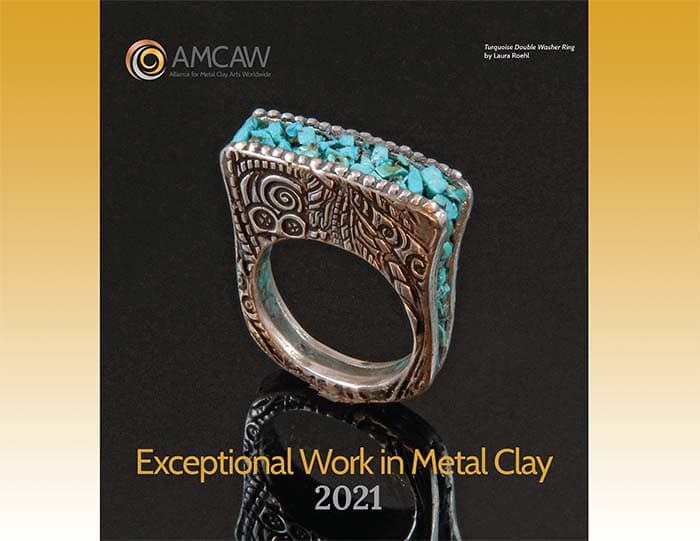 With this calendar on your wall, you will discover a new collection of artists each month with stunning photos alongside details about the pieces and the creators. Each month also includes a list of online events and submission deadlines of interest to metal clay artisans and instructors. This 13-month calendar runs from January 2021 through January 2022.
Nineteen talented members of AMCAW from seven countries around the world are featured in this calendar.
Artists in alphabetical order by surname (click the + sign)
Alexander Kraft, Russian Federation
Amy Newell, USA
Anna Mazon, Poland
Bretworth Apthorp, USA
Celine Gaspard, France
Clement Marquaire, Belgium
Donna Yutzy, USA
Fiona Ingram, UK
Holly Gage, USA
Joy Wignall, UK
Julia Rai , UK
Kim Rumberger, USA
Laura Roehl, USA
Linda Kaye-Moses, USA
Patrice Baker, Canada
Paula McDowell, USA
Rae Evans, UK
Terrance Hickey, USA
The Exceptional Work in Metal Clay 2021 Calendar supports AMCAW's mission to encourage a flourishing international metal clay community by nurturing artistic and instructional excellence and providing resources to inspire, engage and support artists of all levels.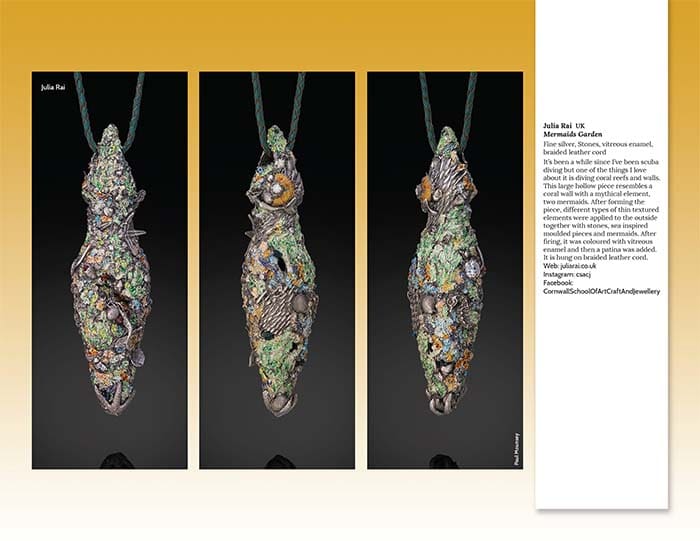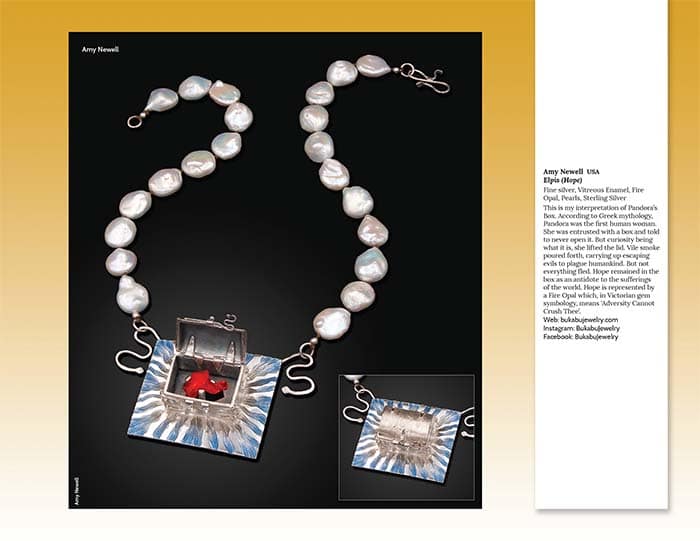 Please support the sponsors who helped make the calendar possible
DON'T MISS OUT ON COLLECTING THE INAUGURAL 2020 CALENDAR!

Did you get a copy of the 2020 calendar? if you missed out then it's your lucky day as we have a few left at a fantastic discounted price of $10 including shipping.