Exceptional Work in Metal Clay 2020 Calendar

This calendar features a curated collection of 31 of the finest pieces created in metal clay by members of the Alliance for Metal Clay Arts Worldwide (AMCAW). Every page is a celebration of the versatility of this material and the artistry of the community. 
Many thanks to Evelyn Pelati Dombkowski for designing the AMCAW Exceptional Work in Metal Clay 2020 Calendar. 
Printed in a one-time limited print run!
This calendar will surely become a collector's item in the metal clay community. 
AMCAW Member Price:  $18.75 each (25% discount) with free shipping
Non-AMCAW-Member Price:  $25 each with free shipping 
With this calendar on your wall, you will discover a new collection of artists each month with stunning photos alongside details about the pieces and the creators. Each month also includes a list of events and submission deadlines of interest to metal clay artisans and instructors. This 13-month calendar runs from January 2020 through January 2021.
Thirty-one talented members of AMCAW from eight countries around the world are featured in this calendar.
Artists in alphabetical order by surname (click the + sign)
Bretworth Apthorp, USA ♦ Stephanie Chavez, USA ♦ Evelyn Dombkowski, USA ♦ Marianne Donohoe, UK ♦ Pam East, USA ♦ Jonna Faulkner, USA ♦ Rodica Frunze, Canada ♦ Holly Gage, USA ♦ Celine Gaspard, France ♦ Corina Gheorghe, Romania ♦ Marie Gniazdowski, USA ♦ Terrance Hickey, USA ♦ Fiona Ingram, UK ♦ Annemarie Klappe, Netherlands ♦ Alexander Kraft, Russia ♦ Kris Kramer, USA ♦ Tanya Lown, USA ♦ Clément Marquaire, Belgium ♦ Paula McDowell, USA ♦ Laura Moore, USA ♦ Donna Penoyer, USA ♦ Kate Qualley Peterson, USA ♦ Julia Rai, UK ♦ Victoria Ralph, UK ♦ Jennifer Raney, USA ♦ Denise Rathbun, USA ♦ Liz Sabol, USA ♦ Cindy Silas, USA ♦ Tracey Spurgin, UK ♦ Ana Townsend, UK ♦ Martha Vaughan, USA ♦ Michela Verani, USA
The Exceptional Work in Metal Clay 2020 Calendar supports AMCAW's mission to encourage a flourishing international metal clay community by nurturing artistic and instructional excellence and providing resources to inspire, engage and support artists of all levels.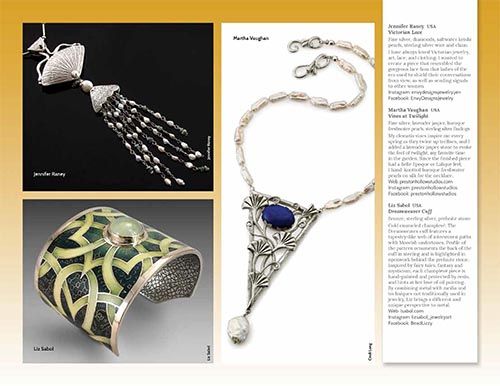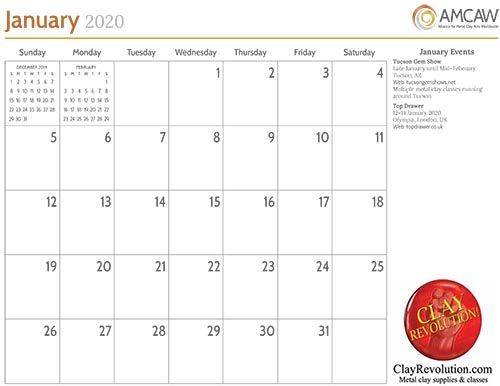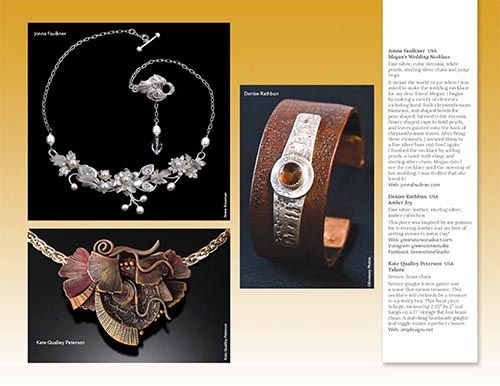 Please support the sponsors who helped make the calendar possible
AMCAW Member Price:  $18.75 each (25% discount) with free shipping
Non-AMCAW-Member Price:  $25 each with free shipping