Pricing products is one of the most important aspects of any business, and one of the most difficult. Many makers think they have a foolproof formula, but the truth is that there is no one-size fits all approach to pricing. Even when you've developed a strategy that works for you today, there's no guarantee that it will still be useful five years from now because your business, your skill level, and the economy are always changing, and your pricing structure should evolve along with them.
Simple markup formulas like cost + labor x 2 or 2.5 = wholesale x 2.5 = retail are easy, but may not be effective in the long run. Even though the wholesale markup is intended to cover overhead and profit, there are more aspects than those two direct costs to consider. This article will review some of the facets of your business that you need to understand before you get ready to sell your work.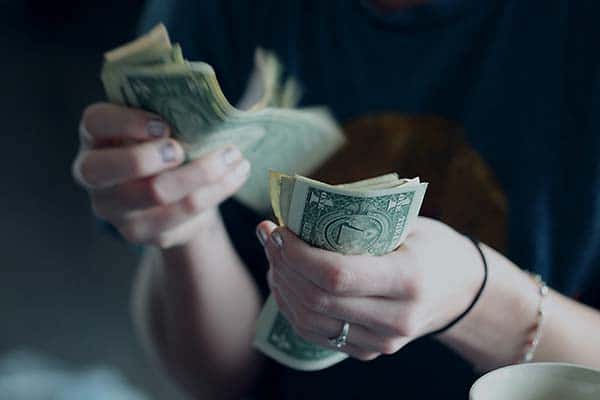 VARIABLE/DIRECT COSTS
Strictly speaking, the items below may not be the only business expenses that are considered direct costs, but for the sake of this article we'll consider them as such.
Cost of raw materials costs include things like metal clay, milled metal, beads, gemstones, and any other materials that go into the design of your work.
Tip: First figure the price of the clay type you've used by gram, then weigh each fired metal clay element separately and multiply that figure by the cost you came up. Remember to compare similar materials. Many packages of metal clay list both the raw material weight and the weight of the metal. For instance: a 25g package of PMC+ contains 25g of metal, but the weight of the unfired clay is 27.8 grams. If the package costs $50 US, the price per fired gram would be $2.00, and an element weighing 3g would cost out at $6.00. If you implanted a fireinplace gemstone, you might want to deduct that weight, since you're adding the price of the stone into the cost of raw materials figure.
Cost of manufactured materials also known as findings, manufactured materials can include things like bead stringing wire, jump rings, headpins, earring wires, posts and nuts, clasps, and pre-made necklaces. Handmade components like earring wires, jump rings, clasps, and necklaces assembled from bulk chain should also go into this category. Come up with a wholesale price for each item and add that into the direct costs just as you would anything else sourced from a vendor.
Labor is the actual time it takes you to make an item. That includes creating the metal clay element, and the time it takes to turn that element into a wearable piece of jewelry. Charge for the time you spend designing (if it is a bespoke piece) and working hands-on to create the piece. Drying time, kiln firing, tumbling, and other hands-off tasks should not be taken into consideration. Neither should your learning curve. If it takes you 20 minutes to make something that a more experienced maker can finish in five minutes, charge for five minutes and consider the remainder a loss towards your education. Never pay yourself less than the minimum wage per hour. When you feel your skills have grown, give yourself a raise.
Tip: Charge for labor in five-minute increments and be sure to round up. If it took 10 minutes to make an item, charge for 10 minutes. If it took 27 minutes, round up to 30. This practice will make it easier to account for your time.
Packaging this is an item that might be considered a direct cost or might be placed in overhead expenses. Whether you ship your items or hand them to the customer directly there will be some kind of packaging materials included in the per-unit total. Packaging might include zip lock baggies, gift boxes or bags, tissue paper, labels, shipping boxes, etc. Since it could be difficult to find the actual cost of packaging per item (some might be shipped, some might be in-person sales), you may want to come up with an average cost that can be added to every piece of jewelry.
Shipping this does not mean the cost of shipping to the end customer, but the price paid to vendors for sending the raw materials to you. This also includes any taxes, VAT, duties and other expenses.
Hallmarking in countries where assaying and/or hallmarking are legal requirements, the cost of this needs to be factored into the direct costs.
OVERHEAD/INDIRECT COSTS
The overhead that is needed to run a business is just as important to the bottom line as the variables are. Overhead costs include the following:
Profit. First let's talk about what profit is. 100% of the wholesale price over and above the amount you paid for the materials is profit. Profit does not equal your personal income. Profit is what allows your home-based business to grow. This is why you must create a wholesale price. The markup from wholesale to retail goes towards your personal income. How much is up to you. You can pay yourself a set salary, and put any extra back into the business, or you can use this money to pay your bills and put the rest in personal savings. Bear in mind the tax you may need to pay on your profit and account for it appropriately. This is where talking to an accountant will come in handy.
Rent. Whether you work out of the home, or rent an outside studio you're working somewhere so that space needs to be accounted for. The costs for a rented studio space are obvious. But a home studio is just as easy to calculate. Your house is a certain number of square feet big. Divide the mortgage/rent by the square footage of your house/apartment to get a per sq. ft. cost. Now consider how much of the home you use. Perhaps it's just the dining room table and a kitchen countertop, or maybe you use the garage, attic, or a spare bedroom. Measure the square feet and multiply by the per sq. ft. amount. Now you know how much your studio costs are. When your space moves (eg. from the dining table to a bedroom, or the bedroom to an outside studio), adjust this cost in your overhead numbers.
If your mortgage or rent is $860.00 per month for 800 square feet, and you work in a 100 sq ft bedroom, your equation would look like this:
$860 ÷ 800 =  $1.075 per sq. ft.
$1.075 x 100 sq. ft. = $107.50 studio rent
Labor. Yup, another labor rate. The price for fabricating the jewelry elements (which was part of the direct costs considered above) may be very different from the rate you charge for doing administrative tasks. Anytime you're working on your business you deserve to get paid. Again, never pay yourself less than the minimum wage in your area! Overhead labor costs might include:
Communication with vendors or wholesale accounts
Website maintenance, listing, writing descriptions
Photography
Packaging and shipping
Outside labor. A.K.A. Outsourcing. Does a friend or family member help to polish your jewelry, string beads, carry your booth to shows, etc.? They need to get paid too, and you must be able to account for that expense. Even if you're trading services or paying with a piece of jewelry, all labor must be considered. Someday you may hire full or part-time professional help and having a procedure in place will help.
Marketing this covers a very broad range of items that includes (but is not limited to):
Website hosting and design
Fees for sales sites like Etsy or Artful Home
Business cards, postcards, flyers
Booth Fees
Show applications or jury fees
Gallery commissions
Photography
Wi-Fi
Promotional items like signage and banners
Tangible Assets are those you can touch. Some of the tools you use in your work, booth furniture, office furniture and machines will be expensive investments that will depreciate over time. That means the item has a long life span and only a percentage of the cost can be taken into account per year. These include (but are not limited to):
Kiln
Polishing tools – like a Foredom or Jool Tool
Tumbler and shot
Hammers
Office furniture and chairs
Office machines (computer, copier, etc.)
Show tents and large display furniture
Camera
Consumable supplies like sandpaper; rotary tools, accessories and bits, saw blades, pencils and pens, light bulbs, tape, receipt books and any other office or studio supplies that are used in your business but must be replaced on a regular basis should also be included.
Insurance. Theft and injury are a real danger in a jewelry making business. Your insurance should cover shows and exhibitions as well as protection for your studio space. Product liability insurance is required in some countries particularly if you rent space in an artist collective or educational establishment. This compensates anyone who is injured by a faulty product that your business designs, manufactures or supplies. Sometimes this can be covered by homeowner's insurance, but you should check with your provider to make sure.
Education and Research. These kinds of expenses are imperative to a growing business. Classes taken online or in person, books, magazines, and museum memberships, etc. are all ongoing educational expenses.
Travel. Not everyone will need to add this into the mix, but some may incur travel expenses to craft or bead shows, or to visit a manufacturer or gem dealer overseas. Even local travel to visit clients, meet with your accountant or bank can be included in business expenses in some countries. Check with your accountant or consult your taxation authority (HMRC, IRS etc) to find out how that works in your country.
Financial Considerations. Bank fees for your business account(s), credit card processing fees, and credit card machines are also part of your overhead expenses.
One good way to come up with an acceptable percentage of these expenses that you can add into your pricing strategy is to come up with a yearly total, and divide it by the month, day, minute, and add that number below your labor costs, or if that just seems too daunting, you can fall back on one of the many formulas you'll find online.
In the example used at the beginning of this article Cost + Labor x 2.5 = Wholesale x 2.5 = Retail, the first mark-up of 2.5 is intended to cover all the overhead costs plus profit.
While the expenses listed above are, by far, the most important things to think of when pricing your work – they're not the only factors to examine.
Why Do I Need A Wholesale Price?
The wholesale price not only includes the profit that goes back into your business, but it is also imperative when planning for the future. A new business focused on local shows and internet sales may not incorporate wholesale into their business plan. If you do local shows however, it's possible that a business owner will approach you and offer to stock your goods in their shop. They will expect to pay less than what you're charging at the craft show, and if you can't afford to accommodate them, you've lost an easy sale.
Don't underprice your work
In addition, when you under price your work, you're not only devaluing yourself, your creativity, and your product – you're undercutting the other makers and forcing them to lower their prices which is detrimental to the entire handmade jewelry making community.
What About Perceived Value?
Many jewelry makers use found objects in their work, including objects that are completely free or have little intrinsic value. If the cost of materials can't be used in a pricing formula, something called perceived value comes into play.
Perceived value is the concept that customers value the work so much, they'll be willing to pay a little more for it. Using a special memento from your travels can add perceived value to your work and make it more attractive to buyers, particularly if it is from somewhere romantic or famous. Beach glass or small shells from exotic foreign locations are a good example.
This concept can also be used to the maker's advantage when extremely small amounts of a precious material, like a sliver of Keum Boo gold foil or a natural gemstone, is added to the materials. For example, a 2mm sapphire might only cost a couple of dollars but will increase the perceived value of a pendant dramatically.
Perceived value can also be a factor when your jewelry starts selling regularly, or when you've become a well known and sought-after artist in your field.
You Are Not Your Own Customer
Often both experienced and novice makers use all these factors to come up with a price for their goods and are shocked by the outcome. It's not important if you, your family, or your friends can afford your work. You're not your own customer!
If your pricing structure is more than the local market will bear, you may have to branch out to find the perfect buyers. Many makers travel the show circuit around their country to introduce their work to an audience that will appreciate it.
Higher end sales venues may include:
Nationally known and respected retail galleries
Wholesale shows
National craft shows
Online sales, including your own shop and/or online galleries and

 

sales sites
If opening an online shop seems like a viable solution be aware that you'll need to market the work using ads, social media, etc., write great descriptions, take great photos, and have a way to accept money. It's a lot of work, but it can be very satisfying.
If the suggestions above are not an option for you, think about making work that will appeal to your local market. It might not be as innovative as you'd like, but you'd still be using your hands and creativity to make a living.  If you show locally, be sure to bring your more unique and original work. You never know who might be looking.
Some local sales venues might be:
Farmers markets that accept craft goods
Boutiques and galleries
Trunk shows at private homes or businesses
Local craft shows and markets
Holiday shows at schools, businesses, and places of worship
The best way to create a buzz for your work is to show it to the widest range of potential audiences as possible. Using all of the above options, with the addition of an ongoing and healthy social media presence will give you the best chance of developing a thriving business. And always wear your own jewelry, you are a walking advertisement for your work.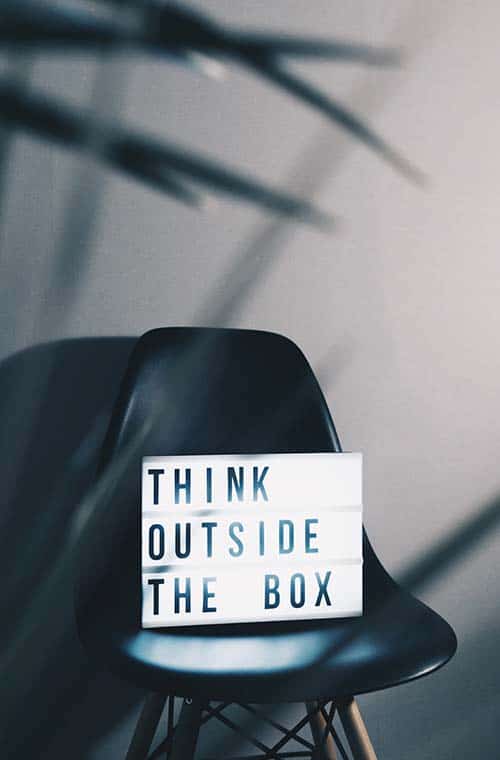 What Else?
Other aspects of the business you might want to think about are:
How much you charge for commissioned work. Communicating with and designing for buyers of a commissioned piece will take much more time than just coming up with a new design on your own. The fact that the customer is getting a one of a kind piece adds to the perceived value mentioned earlier.
Many outside costs may be deductible. Talk to an accountant or tax preparer for advice.
Remember that you are liable for your own personal taxes. Plan for payroll deductions (like FICA and Social Security in the U.S.) that are usually administered by an employer's Human Resources department. In some countries you may also be liable for taxes on business profit, VAT etc. so make sure you understand what this might be and put aside enough money to cover the tax when it is due.
Take advantage of the resources offered by local craft guilds or small business associations who provide support to entrepreneurs of small or micro businesses.
Wherever you are in the journey to becoming professional, start as you mean to finish. An enterprise that isn't growth minded is just an expensive hobby. Take yourself and your business seriously from the beginning of the journey, and set yourself up for success.