By Emma Gordon
Owner, Silver Clay School, Scotland
I have been in the 'Silver Clay' business for quite some time.
My first business, Bluebell Design Studio, was set up to provide training in silver clay and I also sold clay online, with a tiny selection of other silver clay related items. I only mention this because Bluebell is where I cut my teeth so to speak. It was my training ground for working for myself and running my own business.
At the time, I knew that I wasn't aware what running my own business would be like. I was really naïve, but I learnt on the job and it was an interesting (although sometimes soul-destroying!) time – equal parts of both, I think, when I look back.
After a few years, I found I wasn't enjoying it. I loved the teaching aspect, but I hated the buying and reselling of clay, the margins weren't great, and I had nightmares about meeting my financial commitments.
I had other reasons for wanting to change my working life. I have a chronic illness that causes challenges for getting about and living a 'normal' life. I needed a lot less stress in my life and I needed to slow down. In 2016, I decided to close Bluebell Design Studio.
So what's a girl to do? I had a conversation with my business coach who understood my increasing misgivings about running Bluebell. We discussed ideas for moving forward and she floated an idea (something I thought was completely left field and a little bit bonkers if I am honest): an online school teaching silver metal clay!
After that chat, I thought about it long and hard. What would it look like, what would it cover, and who would buy such a thing as classes from an online school? I definitely had naysayers amongst my friends and family. People told me there's no way someone would pay for THAT!
Although I had some doubts and misgivings, I thought about what I wanted my life to look like. I certainly didn't want to go on selling clay online, and teaching silver clay was something that I had been doing for a while and really enjoyed. I could always do in-person training and that was my fall back plan.
Silver Clay School was born.
I set about finding out how to create this new venture. The in-person classes were easy – I just had to reformat and rebrand the documentation I gave out during classes. But the rest – oh boy – I knew absolutely nothing about.
I had to learn how to build a website, how to build a membership, how to create the content and film it too. How to edit those videos into something cohesive and understandable. Then, how to find the customers to pay for it.
Would there be an appetite for it? I considered myself and my new circumstances, having young children, a sick father, an incurable chronic illness and thought, yes, there are people out there like me. I'm sure there's a market. People looking to something creative, meaningful and challenging, but from the comfort of their own homes.
In addition to all of the practical requirements to set up and run a new business, there's the emotional and mental health side too. For me, even though by this stage I'd been teaching silver clay for over seven years, I had massive imposter syndrome. (Yes, it's a thing, look it up!) Also, as a natural introvert who finds it difficult to draw any sort of attention to herself, marketing was a huge challenge.
As everyone who makes jewellery knows, you put a little piece of yourself into everything you make. When you put it out into the wider community, you're putting yourself up for judgment and that's something I still find so difficult. If I have a new piece that I want to share, you'll see my finger hovering over the Publish button for a while! Frustrates my husband no end!
When I launched (quietly and tentatively) in September 2015, I had no idea if anyone would be interested. I think about that now and cringe! I would definitely be a lot more prepared if I was to do it now.
But every time someone signed up, I did a happy dance. I reached my target of 10 which for me was amazing! But most of all, it completely convinced me, that despite what some of my friends and family would have me believe, there was a market for my school.
The last five years have been an interesting journey. It has taken me a long time to figure out what works well for my particular business. It's been a lot of trial and error.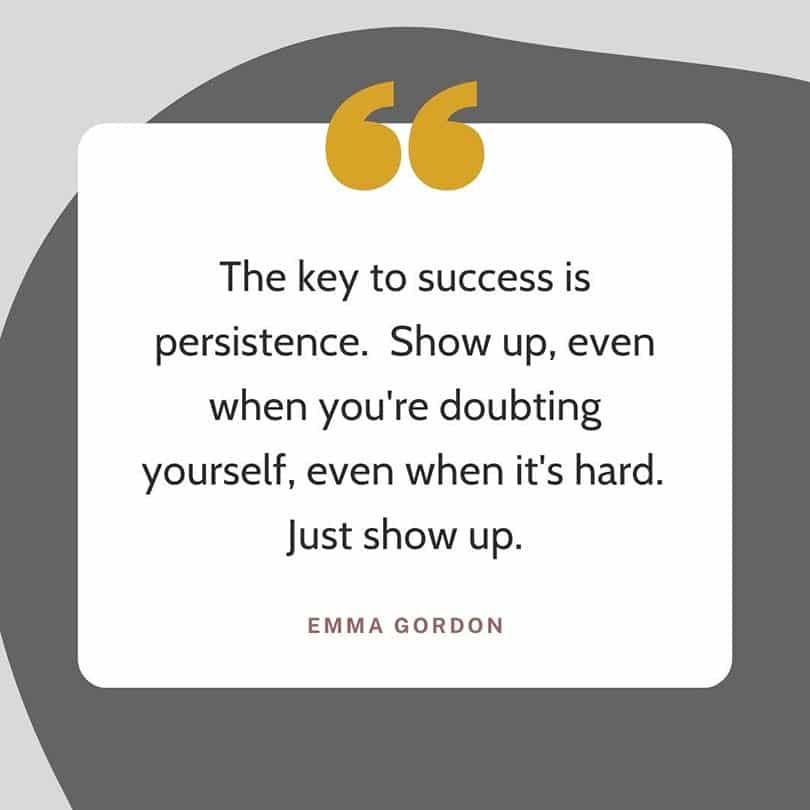 My key to success
I think the key to success, especially if you're running your own business, is persistence. Show up, even when you're doubting yourself, even when it's hard. Just show up.
My 'flagship' product is my 12-month programme which is aimed at complete beginners. It guides the student through all sorts of projects, each module building on the last to make sure that the techniques are fully understood and used.
My students are supported through a private Facebook group where I am on hand to answer any questions about any aspects of silver clay. It's a place for triumphs and tragedies and because the alumni are encouraged to stay in the group, the wealth of experience and strategies just keep growing. It's a lovely nurturing place where no question is stupid. It's a fantastic honour to take these silver clay newbies and watch their progression through the modules. It never gets old.
I also have a small and growing library of other online standalone workshops aimed at those with more experience. I created them, for the most part, for the students who had gone through the 12 month programme and wanted something else to do. However, since my last launch, it has become clear that these modules are appealing to a far wider and more diverse audience than I had anticipated. That they've attracted the interest of enthusiasts with a wide range of experiences and backgrounds is a source of great pride to me. I'm still learning!
I can certainly say that the last five years have been a rollercoaster of emotions. Good and bad, I have learned lots of things – sometimes painfully, sometimes expensively.
However, I have achieved my goal – in that I love what I do and it's so much more rewarding than selling clay online. I spend my time immersed in a world of silver clay, students, questions, creativity and fun. I know from experience, there are a lot of worse ways to earn a living.
Emma Gordon is the owner of the Silver Clay School in Scotland. She lives in Fife with her husband and two children. Find her online at www.silverclayschool.co.uk, on Facebook at SchoolofSilverClay, and on Instagram at @silverclayschool. Learn more about the Silver Clay School here.