Meet Lisa Johnson
Winner, People's Choice Award, Story Telling Challenge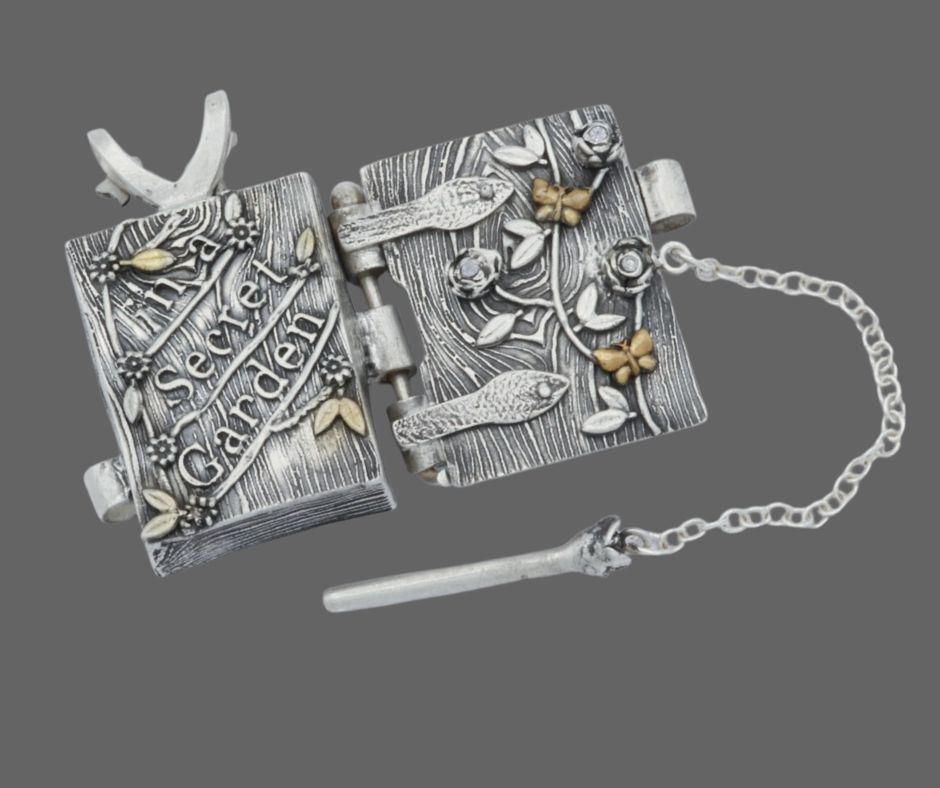 Congratulations to Lisa Johnson, winner of the People's Choice Award in the Story Telling Challenge! Her winning piece, In a Secret Garden, is a charming hinged silver locket. Open the front door, and you discover a secret garden of flowers and butterflies and the start of a story with "Once Upon a Time…"
"Growing up, my favourite story was The Secret Garden," says Lisa. "When I was little, I used to go to my Nan's house. Her garden was slightly overgrown, so my sisters and I used to pretend it was a secret garden with lots of hidden, magical areas to hide in. I lost my Nan in my twenties, but I still have so many memories of visiting her while growing up and her garden was key to so many of them."
"When I saw the brief for this challenge, it took me back to these magical times of my childhood. I wanted to create a locket that captures both my favourite book and my memories of Nan. The locket represents this Once Upon a Time… in A Secret Garden, my Nan's garden. All the stories and memories from my childhood are now locked in a pendant that I can wear close to my heart with the memory of that special time and my Nan, a very special lady, captured forever."
Making the Locket
"I started to sketch ideas in my notebook, as I had a basic idea but was not 100% sure of what I wanted to create, or how I was going to express it. It took a week or so for the idea of the In a Secret Garden piece to fully form and it went through a couple of ideas before this final version was started and made. A few of the ideas developed as I worked on the piece and grew with it as it emerged from the clay.
"The hinges were a nightmare!" she laughs. "I've only made them once in a workshop. I had to make them a couple of times to get them right. I still need practice so will be working on this skill, but love what you can create with them."
"I am however going to use my piece as inspiration for a master class. I love teaching and all my students want to make one after seeing my piece. I will be making a few smaller versions over the next few months, using the concept as both inspiration and starting point. So watch this space!"
Lisa discovered metal clay in a workshop about 8 years ago but didn't start really using it until about a year later when she took her first class. "I was too scared to carry on using it at home as I was worried I was going to waste it. Then I had my daughter, and it took me a while to book another class. I found a new tutor and she was amazing. I took a number of workshops with her including my Art Clay certifications. I realized that I had finally found my medium and have been addicted ever since!"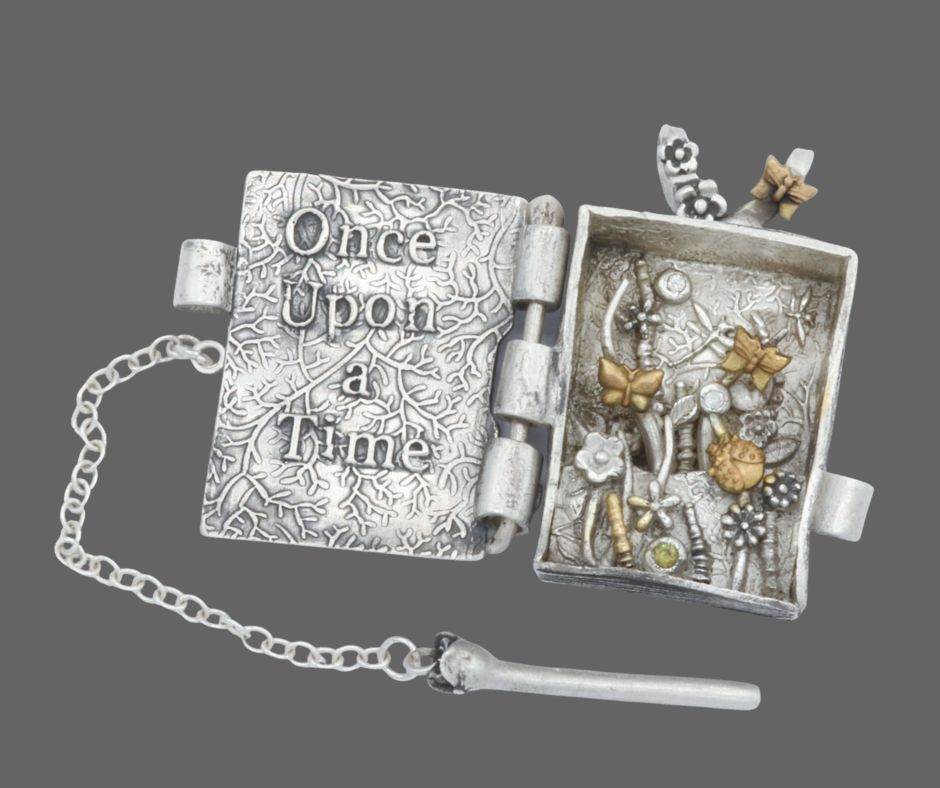 First Time to Enter a Competition
This is the first time Lisa has entered a jewellery competition. "I decided that I needed to push myself. I have seen the challenges in the past but always made excuses as to why I couldn't enter: not enough time, not good enough, etc. As I was taking photos of my piece to enter the competition I did think "am I good enough?" and "why am I entering it?" especially as I was entering the advanced category! I just decided to feel the fear and do it anyway. It's been my motto since my early twenties and has allowed me to overcome so much doubt and push myself into things I thought I'd never do."
"Entering a challenge is a good way to push yourself and try things you have never done before. It's also a way to get yourself known as an artist in your medium. Just go for it – you could win!"
About Lisa
Lisa lives in a beautiful English village called Kings Somborne in the Test Valley near Winchester. She is a senior metal clay instructor, holding Art Clay Levels 1, 2, and higher certifications, and recently completed Camp PMC 101.
Find her online at:
countrydesignsbylisa.co.uk
Instagram: countrydesignsbylisa
Facebook: countrydesignsbylisa