Motion Commotion Challenge


Fall 2022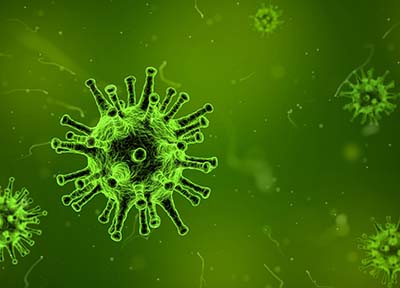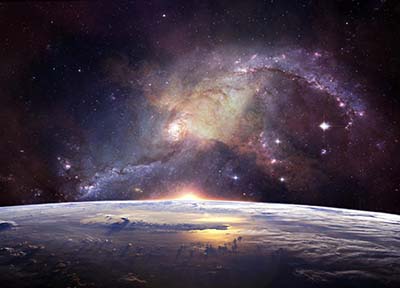 How much commotion can our next artist challenge create? The challenge theme is Motion Commotion, so movement is the goal. There are so many ways you can create movement in your jewelry, what will you go for? A pendant with a floating bail, earrings with multiple dangles, maybe a bracelet of tinkling charms, there are so many choices.
Maybe you'll choose to create something that suggests movement as well as actually moves; the world is in constant motion, as are the stars, planets and the entire universe. Think big!
Or what about going really small; microscopic organisms move in the sea, ponds and streams, through the air, even in our own bodies.
There are so many possibilities for this theme. Create your own motion commotion jewelry and show us what moves you!
The categories are:
Beginner
Intermediate
Advanced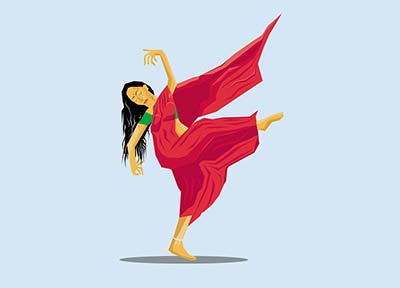 Key Dates
August 3, 2022 – Submission for entries opens
September 6, 2022 – Submission closes for all entries
September 26, 2022 – Winners of the skill level categories announced
September 27, 2022 – General public voting opens for the People's Choice award
November 1, 2022 – Voting closes for the People's Choice award
November 7, 2022 – Winner of the People's Choice award announced
Each category will have a winner and Certificate of Merit will also be awarded. There will also be a People's Choice Award.
All winners get a digital certificate to use on their website and social media channels.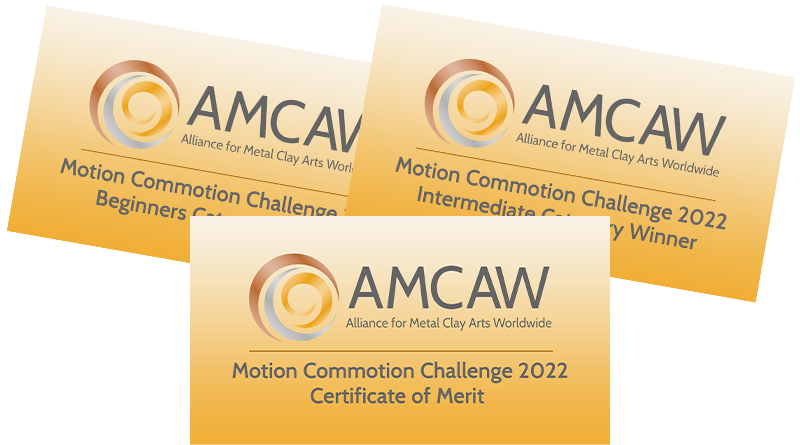 People's Choice Award
The People's Choice Award is a public vote on all pieces that are awarded a Certificate of Merit. The piece with the most votes wins. This vote takes place after the category winners are chosen.
Jury's comments
Artists tell us how affirming and inspiring the jury comments are, and how wonderful it is to receive feedback directly from some of the world's top artists. After the People's Choice winner is announced you'll be able to log in to Artcall to view the jurors' comments about the piece you submitted, these comments are private to you and not seen by anyone else.
Whatever skill level you believe you are, creating a piece for a challenge will boost your confidence as an artist.  Plus – you'll enjoy the inspiring private feedback you'll get from the great artists of our jury!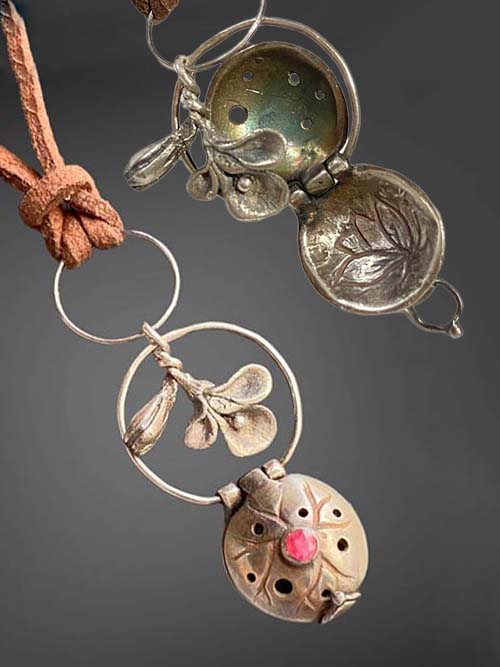 WINNER Beginner
Ginny Oh – Singapore
Juror comments:

Movement,textures color…nicely thought out and put together.
I love your concept! Keep working on your refining skills for a more uniform finish. Taking a photo with your phone and enlarging it will help you see all the areas that need extra refining before firing.
This is lots of fun, and I like that the locket is detailed inside too. I'm not sure why the top loop is there. The loop around the flower would be more congruent with the rest of the design if it were textured or embellished in some way. That way it wouldn't look like an afterthought. Lovely charming voice in this piece.
Photo credit: Artist Own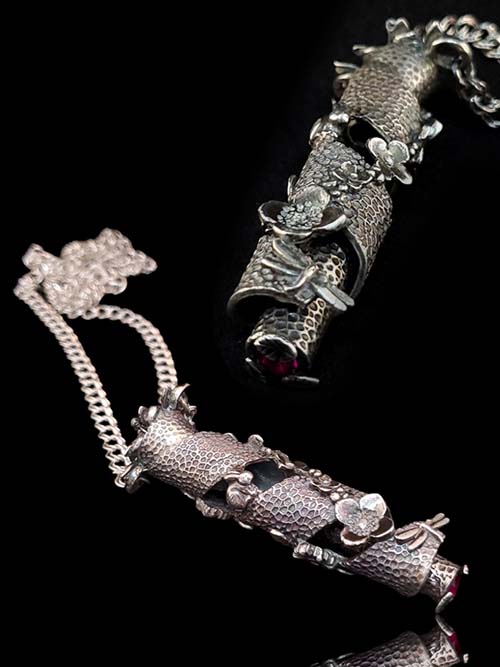 WINNER Intermediate
Bretworth Apthorp – USA
Juror comments:
I see beautiful textures,critters with movement and a moving bell for lovely happy sound
Beautiful. The photos and the presentation need work.
Pretty piece with lots of delightful detail. I spent a bit of time trying to figure out why this had two parts before I realized it was a mirror image in the photo. Be kind to jurors and retailers. Refrain from doing that again!
Photo credit: Artist's Own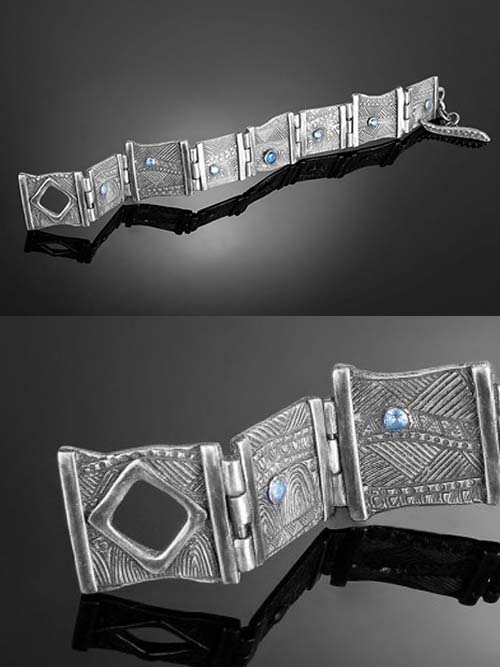 WINNER Advanced
Donna Yutzy, USA
Shades of Blue – Hinged Bracelet
Juror comments:
Nicely polished and designed with great textures,stones and movement
Beautiful bracelet! Along with the hinges, the texture, varying shapes, and stone placement gives added movement to your piece. Clever toggle clasp. Excellent photography and presentation as well.
Beautiful craftsmanship. The design keeps my eye moving back and forth. Love the clasp.
Photo credit: John Higby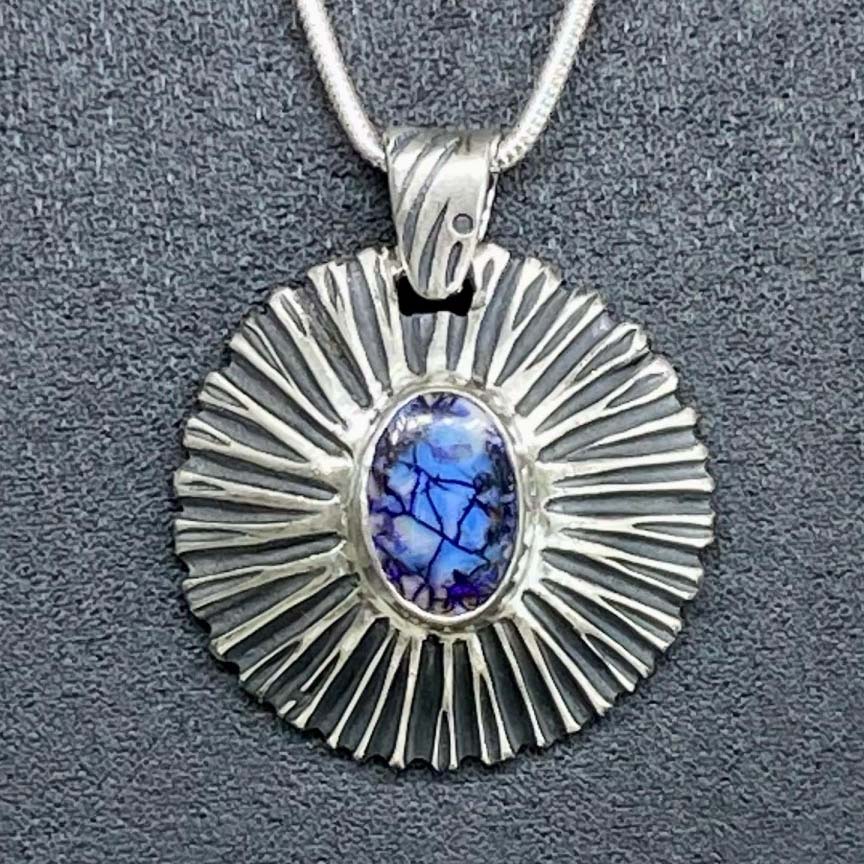 Juror comments:
Beautiful stone, textures and movement as you wear it.
Beautiful piece! Great proportions from the thickness of the chain to every detail of your piece. Doming your pendant was a great decision. The textures work very well with the opal. Excellent use of patina. Keep it up!
Lovely craftsmanship, and the chain goes perfectly with the piece. Simple but elegant.
Photo credit: Artist's own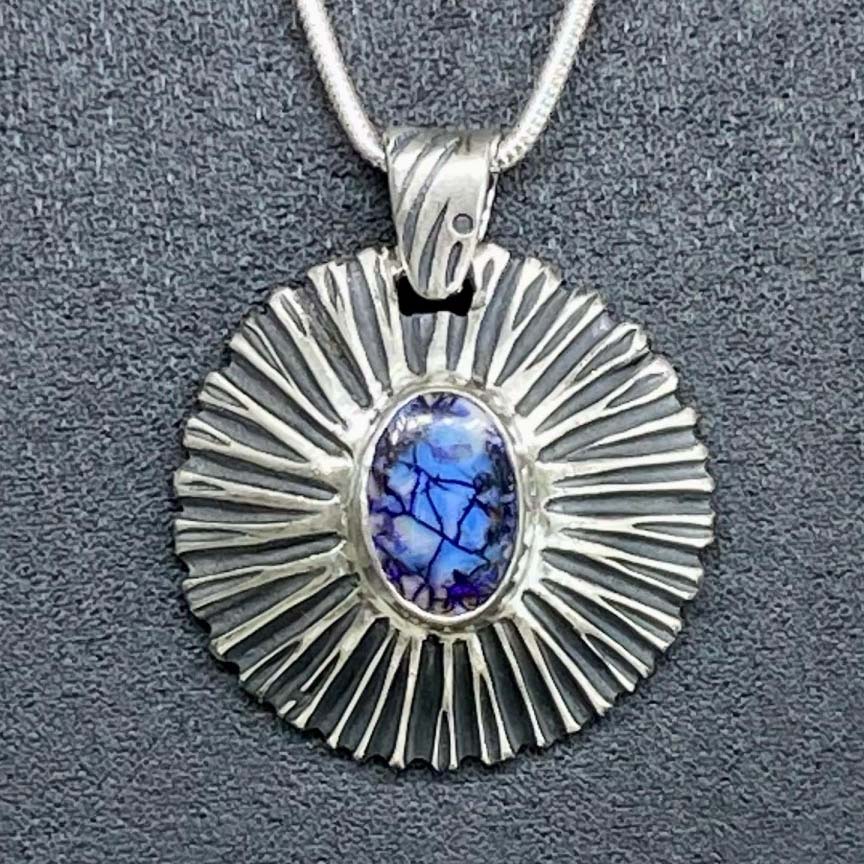 Nancy Heise, USA
Intermediate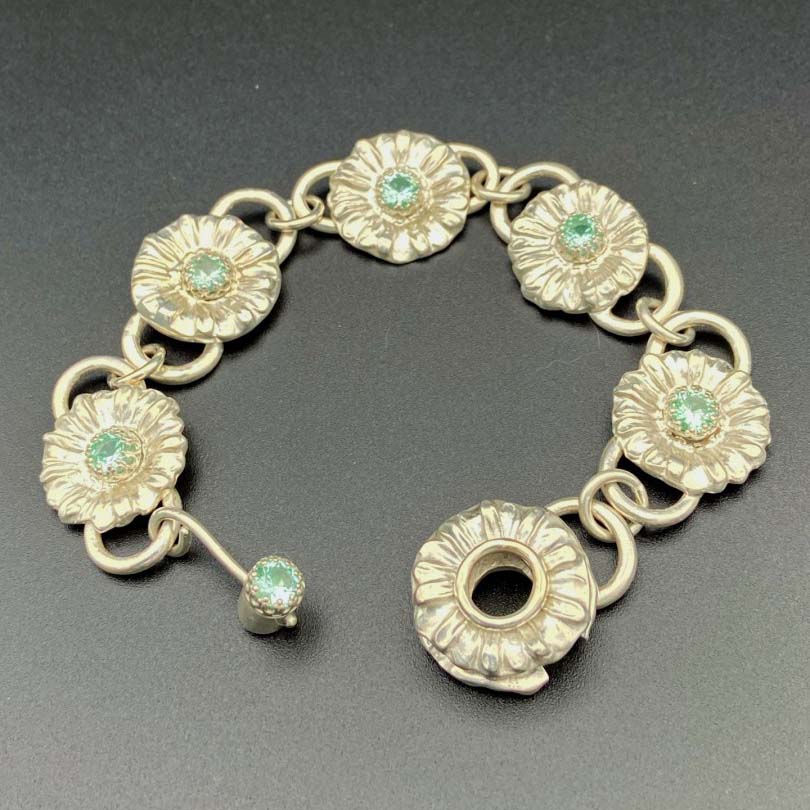 Holly Cromwell, USA
Intermediate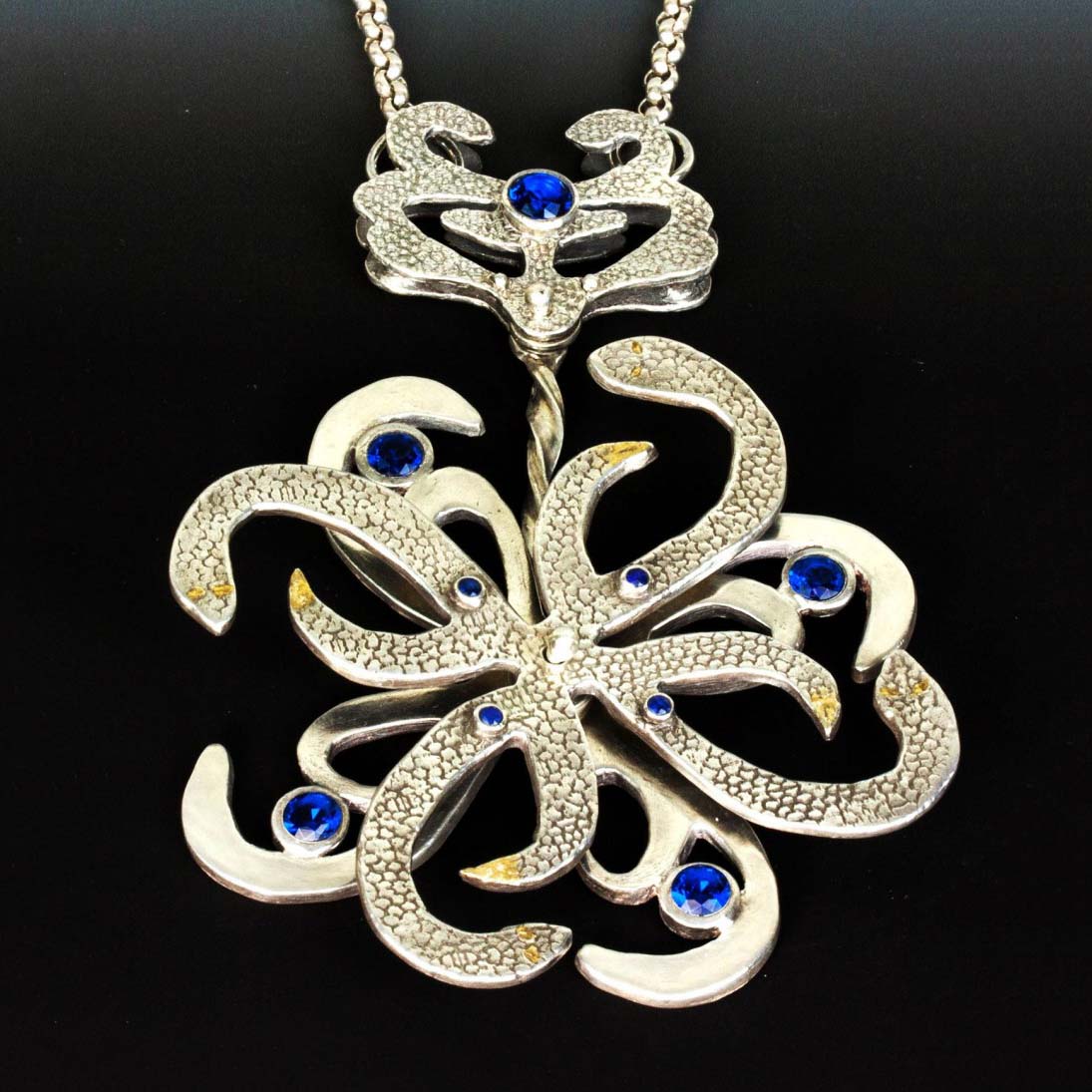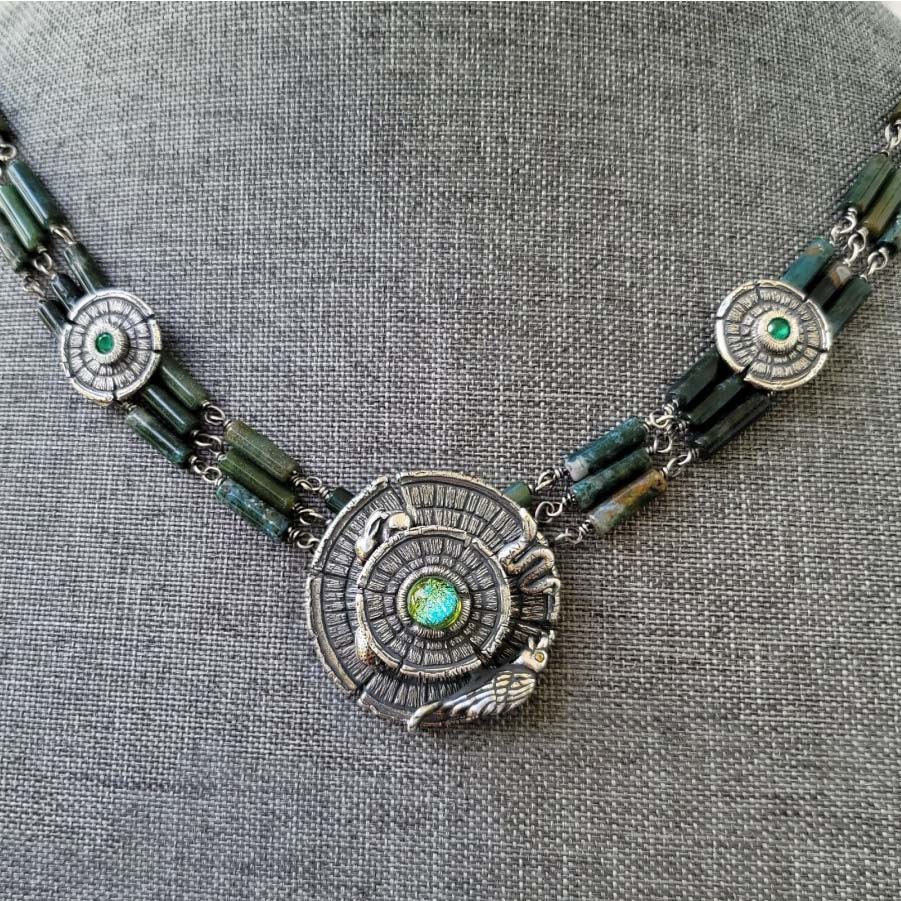 Danielle Ferreira, USA
Advanced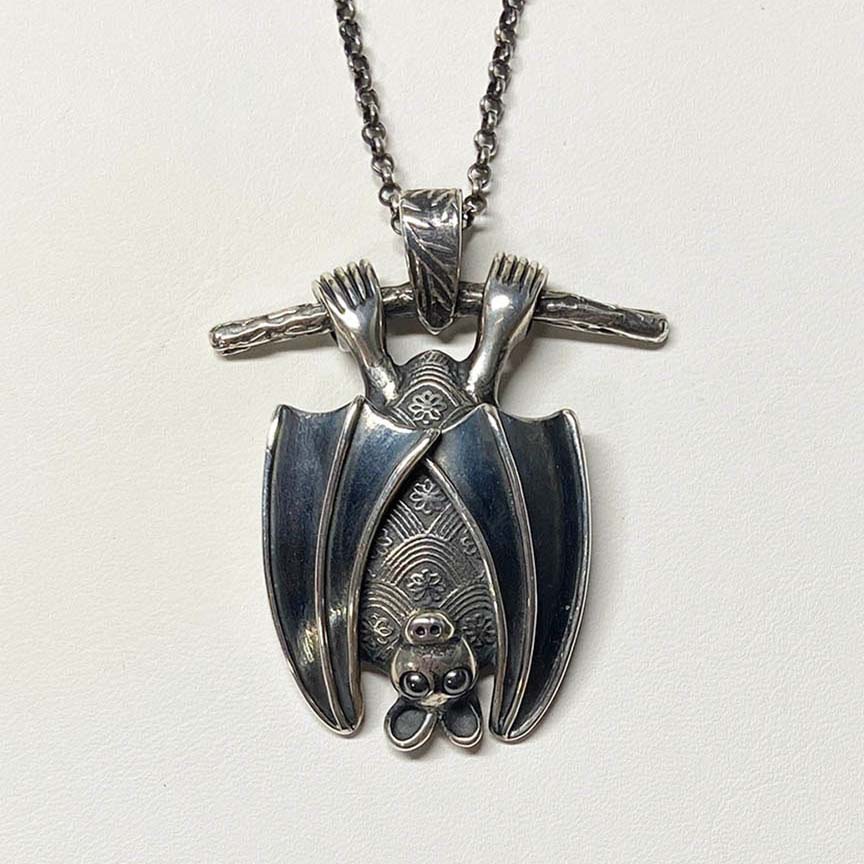 Dana Giel-Ray, USA
Advanced
Prizes
All Prize Packages are Valued at over $500USD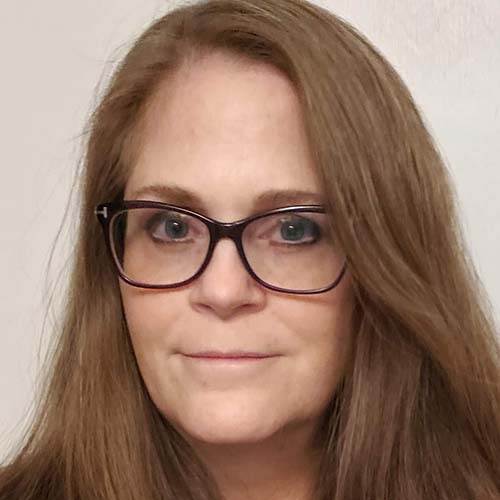 Laura Roehl
Laura is an AMCAW volunteer and metal clay artist.
Read more about Laura here…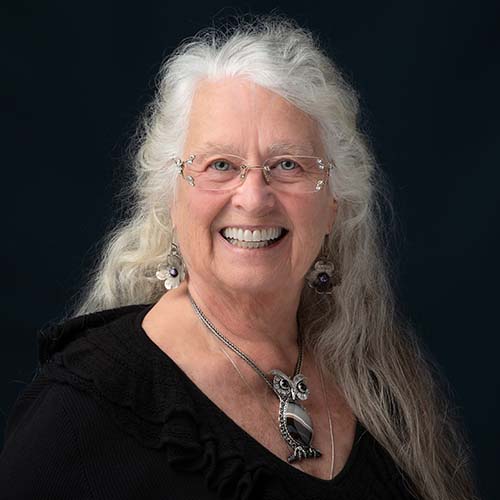 Ellen Jean Cole
Ellen Jean is a PMC artist and recently won Best in show for her piece in Superbly Sintered.
Read more about Ellen here…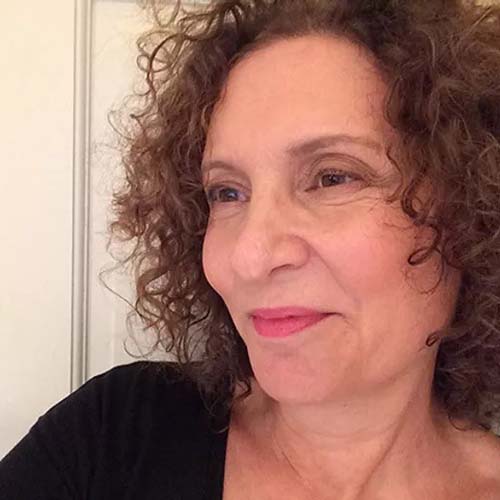 Ronna Sarvas Weltman
Ronna is a writer and artist living in the Tustin Hills in Southern California.
Read more about Ronna here…
Artist Information
Please read the rules below carefully before creating your piece; we've also provided guidelines to help you select your category and prepare your entry.
Entries will be judged on the following criteria:
Design innovation and originality
Successful incorporation of materials
Quality of workmanship
Cost
There is no cost to enter the 2022 Motion Commotion Challenge, you simply need to be a current member of AMCAW. All submissions will be checked against our member database before entry into the Challenge. Click here for more information about membership.
Key Dates
August 3, 2022 – Submission for entries opens
September 6, 2022 – Submission closes for all entries
September 26, 2022 – Winners of the skill level categories announced
September 27, 2022 – General public voting opens for the People's Choice award
November 1, 2022 – Voting closes for the People's Choice award
November 7, 2022 – Winner of the People's Choice award announced
How to Enter
Please read the challenge terms and conditions for complete details on eligible submissions.

To enter this challenge you will need to create an account on Artcall. The button below will take you to the site where more details are available. If you have entered a previous challenge your Artcall login details will be the same for this one.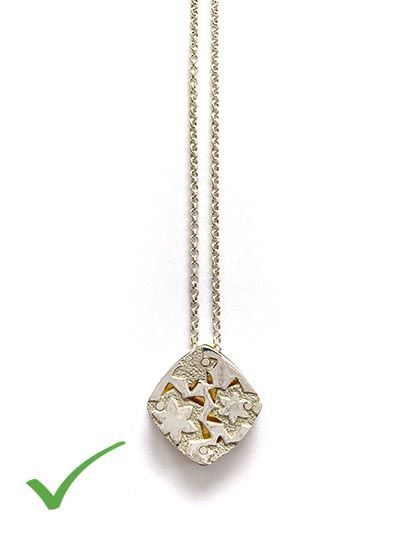 Piece shown clearly on white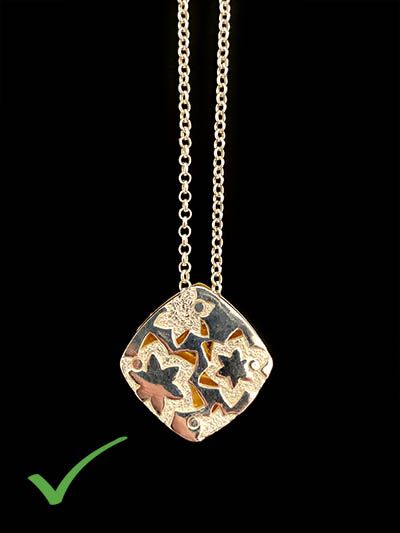 Piece shown clearly on black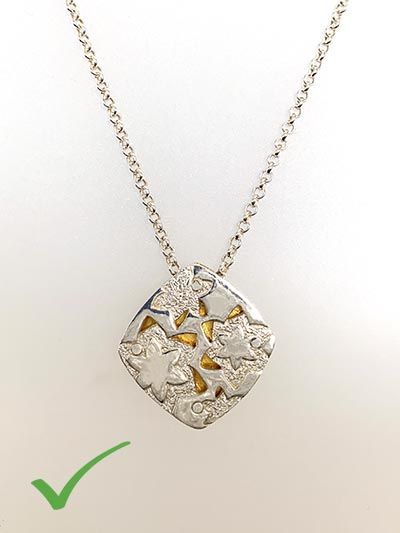 Piece shown clearly on background with slight shadow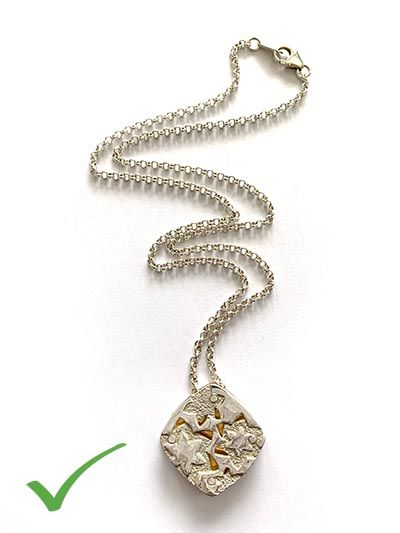 Piece shown clearly with whole chain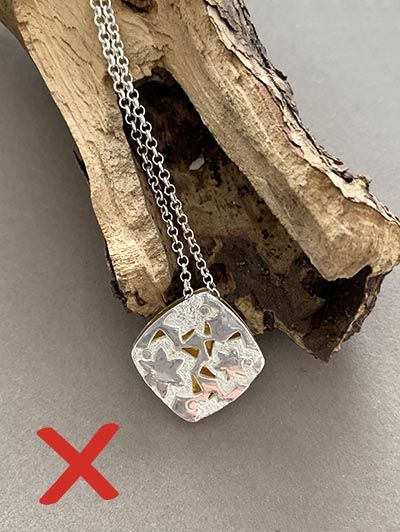 Props detract from the piece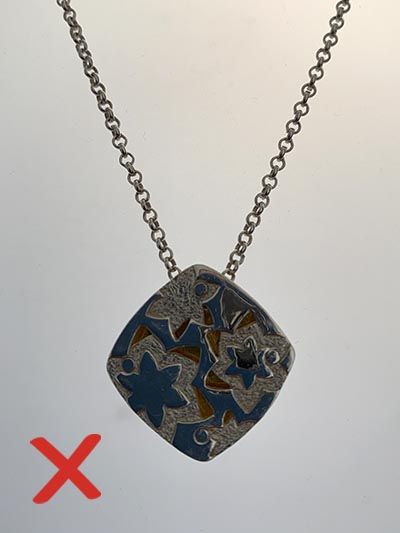 Too dark – piece can not be seen clearly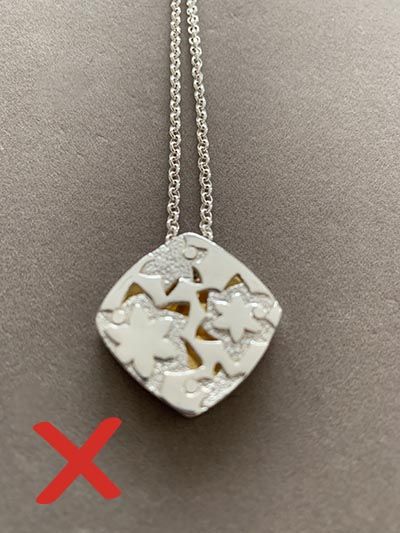 Out of focus – piece is blurry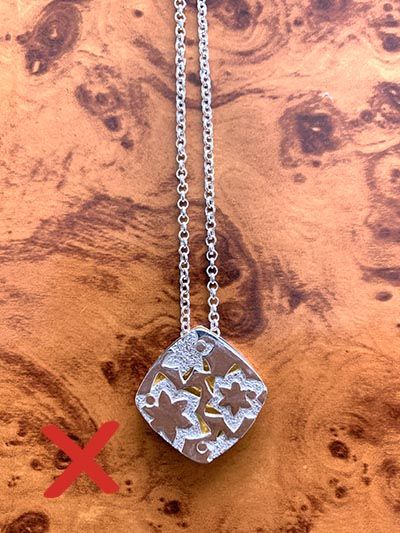 Submission Guidelines
How to Submit your Entry 
Submit one photograph of your piece following the rules for submitting photographs.

 

Fill in the form that accompanies your photograph.

 

Accept the terms and the privacy requirements.

 
Rules on Submitting Photographs 
The only thing the jury will see when they are making their deliberations is the photograph of your submission. It is vitally important that your photograph represents your work in the very best way possible. Here are the rules for submitting your photographs: 
Use a high-quality photograph with a plain, black, graduated or white, smooth, uncluttered background and no additional props (plants, rocks, ring stands, busts etc.)
Do not show jewelry on a model or hold the piece in your hand
Jewelry must be complete and ready to wear. ie. pendant shown on a chain
Details of the piece should be clearly visible in the image
The photograph must be in focus and well lit
Images should be 300-dpi, JPEG format and no larger than 4MB
Only two photographs of the same piece may be entered per person
The second photograph should show detail not seen in the first photograph
Do not list your name, company name or logo or any other information that may identify you in your photograph
Information about your submission 
Each submission must include the following information: 
The category.

 

The name of the piece.

 

What the piece is – necklace, earrings, hair clip, etc.

 

The dimensions of the piece.

 

Type of metal clay used – fine silver, sterling silver, 960/950, bronze, copper etc. Do not include the brand.

 

Other materials used – type of metal, stones, beads, other media etc.

Photographer credit if applicable.
Categories for Entry 
Beginners
Intermediate
Advanced
Entries will be judged on the following criteria:- 
Design innovation and originality.

 

Successful incorporation of materials.

 

Quality of workmanship.

 
Key Dates 
March 1, 2022 – Submission for entries opens
April 4, 2022 – Submission closes for all entries
April 25, 2022 – Winners of the skill level categories announced
April 26, 2022 – General public voting opens for the People's Choice award
May 31, 2022 – Voting closes for the People's Choice award
June 6, 2022 – Winner of the People's Choice award announced
Juror's comments
After June 6, we will enable the juror's comments on Artcall so the individual can view the comments about their entry. This information will only be available to the person who entered the piece by logging into their Artcall account and viewing their submission.
Challenge FAQs and things to clarify
Q:Who can enter, and who can't?
A:Anyone can enter, including AMCAW board members, advisory board, and committee chairmen. You just need to become a member of AMCAW before entering and can join anytime right up to the entry deadline. Membership will be checked on the closing date to ensure the artist is still a current member. Entries for anyone with a lapsed membership will not be accepted.
Q:I can't afford a professional photographer. How can I get a good image of my piece?
A:There are many free online tutorials about taking jewelry photographs; try Googling "taking jewelry photos" to find one. One key thing is lighting; it's not all about the camera you're using. Good images are possible with the newer phones, but you do need to use good lighting to get a clear picture and remember to save the image at the largest possible size.
Q:I can't upload my image, it's telling me the size is wrong. How do I resize my image?
A:There are a number of free image resizing programs online which can help. Try Googling "resize photos" or try one of these free sites: resizeimage.net, pixlr.com, or paint.net. If your computer uses Windows 10, your Paint application is also a good resource. Tip: It's best to upload your photo a few days before the deadline so you can submit another photo if the first one isn't sized correctly or is in the wrong format.
Q: I don't understand the image size requirements. What is 1000px?
A: Px means pixels; your photo should be between 1000 pixels and 4000 pixels in size. Most photo resizing applications allow you to adjust the pixel size, as well as save it in a .jpeg format.
Q: Help! I think I'm a member of AMCAW but none of my emails or passwords are being recognized online.
A: Just send an email to hello@amcaw.org and we will help you.
Q: Can I enter now and join AMCAW later?
A: You must log in using your AMCAW username and password to gain access to the challenge entry portal, so membership is required at the time of entry. In addition, all entries will be verified for membership on the challenge closing date.
Q: I always wait until the last minute! Can I enter on the last day?
A: Yes, but if anything is wrong with your entry, such as the photo, you won't have time to resubmit it. Don't risk it! We know time is always tight for artists, so go ahead and start the entry process with your basic information at your earliest convenience; your info will wait safely in the system until you're ready to upload your photo.
Q: What happens if my piece is rejected for some reason – can I resubmit?
A: Yes.  If anything doesn't meet the guidelines, you will be sent an email saying your entry has not been accepted, giving you details of why (for example, photo isn't clear enough). Make sure the email you use to submit your piece(s) is one you monitor regularly as that is the only way we will contact you. Your piece will not be presented to the jury until you address the issue. You can correct and resubmit the piece but keep in mind that your resubmitted entry must be received by the deadline. You will not be able to change your submission image once the deadline has passed and in that case your piece will not be included in the jury process.
Q: The theme of this challenge is not for me. Will there be other challenges in the future?
A: Yes, we have two challenges a year. We have a number of other opportunities for members of AMCAW to get their work published – raising your profile not just in the metal clay community, but also in the wider metal working world.
Challenge rules
This competition is only open to members of AMCAW. All submissions will be checked against our member database

 

on the date the Challenge closes, September 6, 2022 (midnight GMT), before entry into the Challenge. Submissions from non-members or members whose membership has lapsed will not be accepted or acknowledged.
There are three categories of entry defined by the skill level the maker has in working with metal clay. Members should submit their work in the category they feel most accurately represents their experience with metal clay. The jury reserves the right to reclassify the category of an entry.
Please read the submission and photograph guidelines carefully and ensure you follow them. Submissions which do not follow the guidelines will not be accepted and you will be informed that your entry is not in an acceptable format. You may resubmit the entry using the correct format before the deadline, so it's to your advantage to enter the Challenge early.
Members can submit up to three entries, but each entry must be submitted separately and must follow the submission guidelines.
The Artcall system does not allow you to enter anything after the deadline. This includes anything that is rejected and requires resubmission.
All entries must be the work of the AMCAW member submitting it, and must be a unique and original design.
All entries must use metal clay in part or in full. Mixed media work is acceptable, but the entry should use metal clay as a significant element in the design.
Entries can be

 

jewelry or bodily adornment only.
The jury will be looking for design innovation and originality, successful incorporation of materials and quality of workmanship.
Photographs should be high resolution, between 1,000 and 4,000 pixels, in .jpeg format, and no larger than 4 MB.
The jury will evaluate each photographic entry anonymously – in other words, without knowing the name of the member who submitted it. Do not show your name, company name or logo or any other information that may identify you in your photograph.
When you enter a piece in this challenge, you agree to AMCAW using the image of your piece in publicity, sharing your name and image with our sponsors – who may use it in their publicity – sharing it with other members of AMCAW and the general public. AMCAW reserves the right to use the image on their website, in their advertising and on social media. By entering this challenge, you are agreeing to these conditions.
Winners in all categories are not eligible for the People's Choice Award.
All shipping, import tax, duty and handling charges for prizes sent will be paid by AMCAW. Duty, tax, etc., may need to be paid by the recipient (depending on your local tax and import rules) but AMCAW will reimburse you upon receiving official receipts for payment.

Expert Consultations must be completed within six months of the winner being notified. AMCAW reserves the right to withdraw this prize if the winner does not finalise the details and dates with their chosen expert within six months.

The decision of the jury is final.
Winners will be notified by email.